CD – 7 tracks – 39:51
Release date: 25th May 2018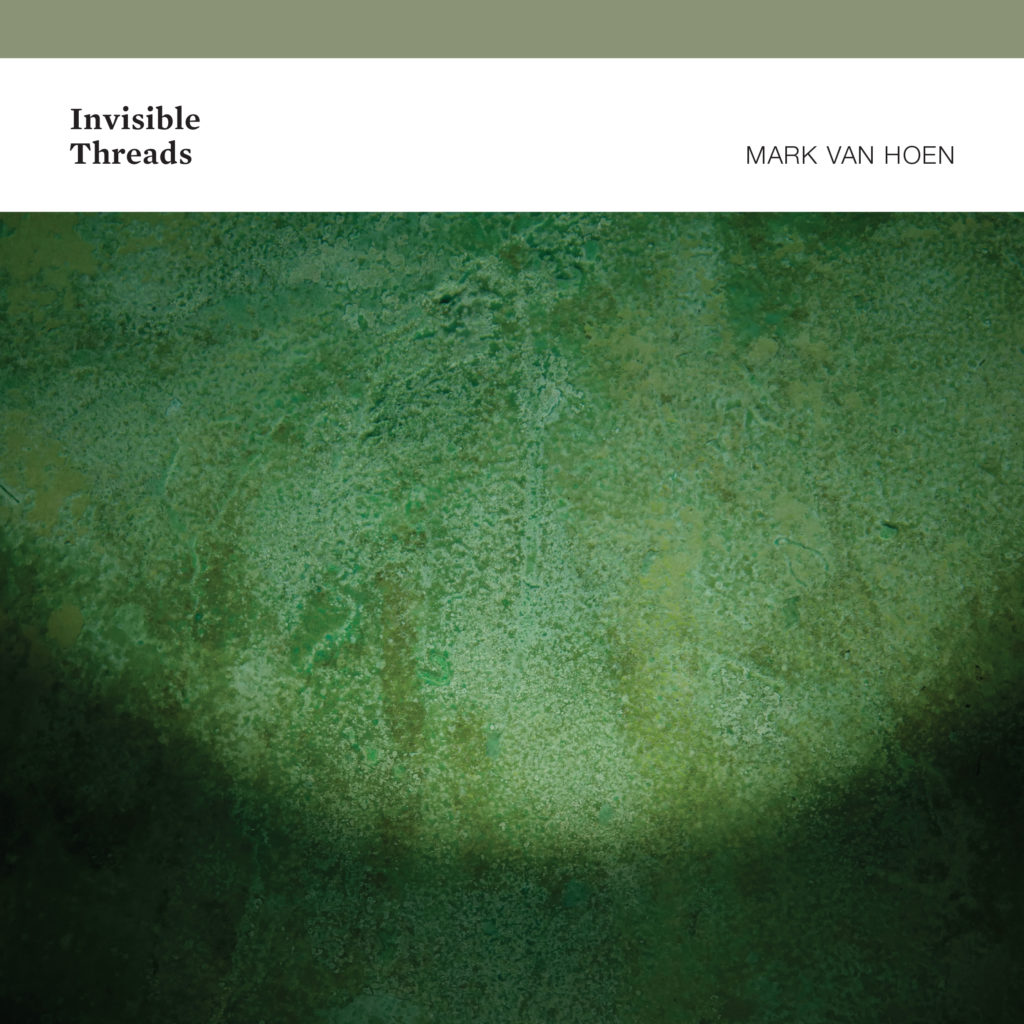 Track listing:
1 Weathered
2 Dark Night Sky Paradox
3 Opposite Day
4 The Yes_No Game
5 Aethēr
6 Flight Of Fancy
7 Instable
All titles composed and recorded by Mark Van Hoen in Los Angeles 2016
Photography & design by Jon Wozencroft
Mastered by Denis Blackham
In mid 2016 I did a brief tour of the west coast with Philip Jeck, Simon Scott, Daniel Mensche, Lee Bannon, Kara-Lis Coverdale, Pye Corner Audio and Marcus Fischer. The music of all these great artists and the experience of playing these shows with them all informed what would become 'Invisible Threads' which was primarily composed and recorded in the latter half of 2016. I had not played live at dates in such a dense cluster for many years, and the exposure to so much great music and the artists was inspiring. Other Touch artists were also an influence here – Claire M Singer, Jana Winderen and as ever Chris Watson (who has been an enduring influence from the moment I first heard Cabaret Voltaire in 1979)… along with my project 'drøne' with Mike Harding… the collaborative aspect of drøne brought up a few new paths in itself.
During the time I was recording the album I was editing audio and sound design for films – this too went some way to defining the structure and sound of 'Invisible Threads'. At the time of recording several of the titles on the album, I had re-read 'The Conversation of Eiros and Charmion', a short story by Edgar Allen Poe… and in some ways this record is a soundtrack to that.
The title 'Invisible Threads' refers to the intangible connection between all of the musical and personal influences that brought this record into being.
Instrumentation/sound sources
Modular synthesizer notably using modules manufactured by Make Noise, The Harvestman & Mutable Audio
Software – Ableton Live, Pro Tools and many plugins – heavily used were Max, Soundhack and Native Instruments' Reaktor & Kontakt
Sound libraries from Spitfire Audio.
Fender Rhodes piano, Fender Jaguar guitar. Farfisa Organ, Vox continental.
Notably no analogue synthesizers were used on this album – probably the first time I've made a record without them since 'Aurobindo: Involution' in 1994
A few field recordings made on my very modest Zoom H4n recorder (mainly domestic sounds) made it onto the record
Some 'found' sources also are present, mainly from vinyl records and YouTube.