Halfway to White
2015
Touch # TOUCHFOLIO 001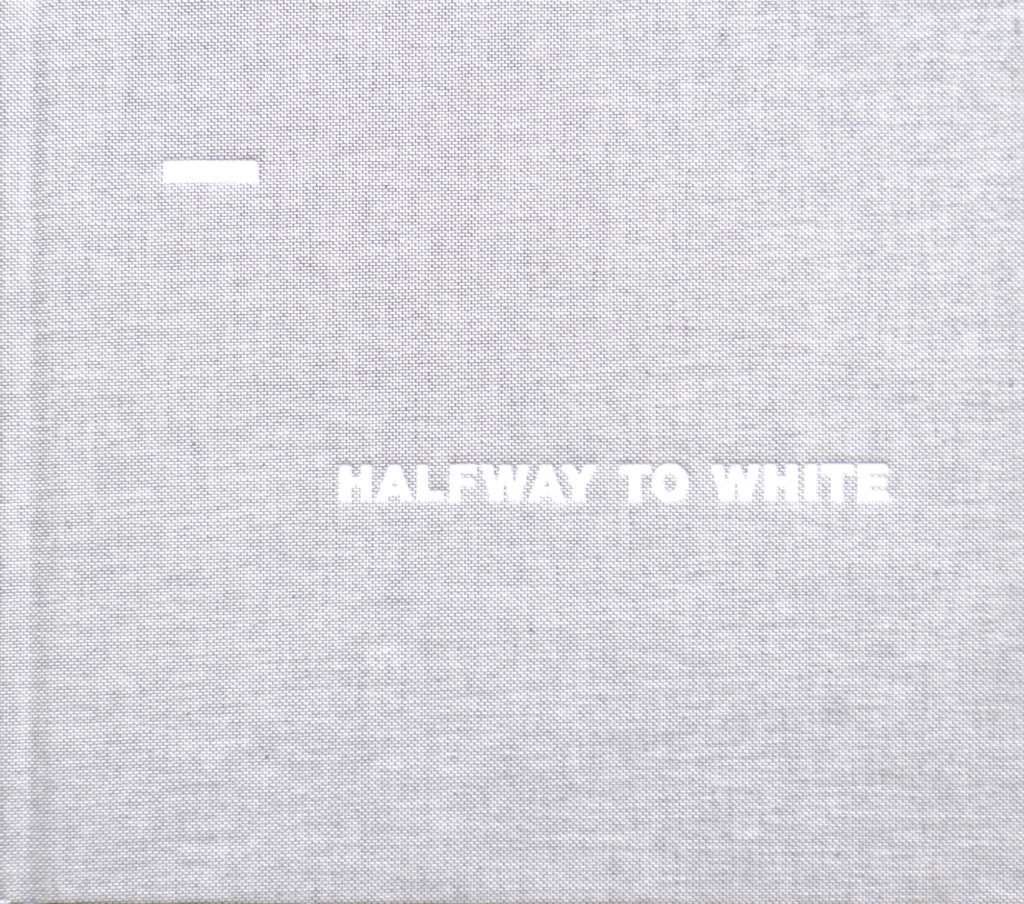 With a new imprint, TOUCHFOLIO, Touch introduces a new series of bespoke hardback book and CD publications, produced to the highest specifications and continuing 33 years' experience of audiovisual publishing. The first TOUCHFOLIO edition, by Joséphine Michel and Mika Vainio, is now available to pre-order.
Release and shipping date is May 4th 2015. You can order your copy here.
Please note: this item is not available to customers outside Europe from the TouchShop. US and RoW customers should please purchase from Forced Exposure – thank you.
60pp hardback book + 60 min CD
Bound in a grey linen cover, printed on heavy hi-white paper
Published on 4 May 2015 in an edition of 500 copies.
This first release, HALFWAY TO WHITE, is a collaboration between singular photographer Joséphine Michel and acclaimed musician and sound artist Mika Vainio. Joséphine Michel's images reframe our perception of the visual by exploring the notion of 'sonic photography', her subjects being exposed according to the resonance of the noise-fields felt at her chosen locations. Michel subtly brings to light the inflections of sound – its tones and pulsations – in a setting that has often been considered one of the most silent visual arts.
This work is mirrored by Mika Vainio's five original compositions, his recordings poised between an environmental hold and atmosphere, whilst suggesting an extra-sensory world and a dream-state in parallel to the 33 haunting photographs that make up this ensemble.
HALFWAY TO WHITE has been designed by Jon Wozencroft. Further FOLIO publications can be expect- ed throughout 2015-2016, including new work from Chris Watson, the world's leading sound recordist and sonic painter, and other artists from the Touch stable.
Track listing:
1. Fade from Black
2. Missing a Border
3. Notes on the Exposures
4. Line of a Curve
5. White Out – you can listen to an extract here
Here you can read an interview with Joséphine Michel with The Photographers Gallery and an essay in Photomonitor.
A review in Brainwashed (USA) can be read here, and for readers of french, in fisheye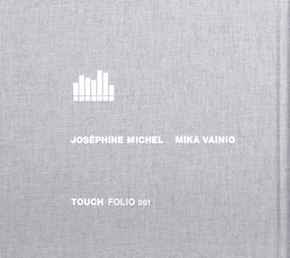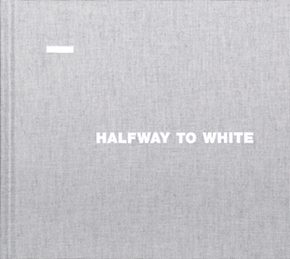 Liquid Music
2001
Touch # RGB01
Jon Wozencroft writes:
"Liquid Music was made in 2001, in conjunction with the music Christian Fennesz was developing during that fertile period when the future was still a good idea. The first version – this is it – was premiered during the Touch tour of 2001, the time of Fennesz's Endless Summer and the steady movement towards Venice.
The footage for Liquid Music originates from Prague, Paxos, Crete, Cephalonia, Messinia, London and one short clip from Monterey Bay. It was filmed on Hi–8 and mini–DV between 1995 and 2001. The main idea was to film everything through the lens, with no post production other than the compilation of many years work into a coherent whole. Fennesz's music, and its ascendent quality, made that a pleasure. The optical quality is on the cusp between analogue and digital resolution. In many respects it's an exchange of values as much as working methods.
I feel it's one of the best works we did in the last 10 years. The Brighton concert, where the audio comes from, was a key moment on the Touch 2001 tour. The PA was Loud. Everything worked. The film, as on all nights, was played in parallel, it is not sync'd in the conventional sense. Every time is was shown it was different. On this night, the second night of the tour, the audience was shocked in a way that shock rarely happens these days.
This very same year, industry experts got together in California to set the MPEG compression codes for DVD mastering. MPEG4 algorithms basically sample 3 frames out of the PAL 25 frames-per-second standard, and interpolate, which is OK if you're trying to get a drama onto a DVD, but hopeless if the film involves very fast movement and transitions. Liquid Music is in some respects a laptop response to the celluloid flicker film from the 1960s – Paul Sharits, Tony Conrad, Stan Brakage – Peter Kubelka's Arnulf Rainer. We tried everything Soho facilities houses had to offer but there was no way the film was going to master accurately onto the DVD format.
The movement of water is a difficult thing to film, and to sonify. For years the only way Liquid Music could be shown was either as a live projection or a dedicated screening – these have taken place at Tate Modern, the BFI, Austria, Hungary, Germany… Ten years later, the satisfactory outcome is to see what it looks like on an iPad or an iPhone, and then to imagine it on the big screen."
Thanks are due to: David Metcalfe, Kamal Ackarie, Steve Connolly, Andrew Lagowski, Philip Marshall and Denis Blackham.
See also: Callum Coats, Living Energies – An Exposition of Concepts Related to the Theories of Viktor Schauberger, Gateway, Dublin 1996.