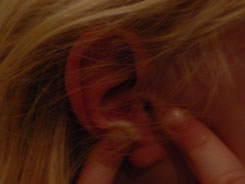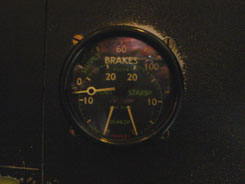 Readers viewers & listeners will have noticed that the 25 year anniversary celebrations have lasted well beyond their alloted timespan. Maybe it is our response to a time-based conundrum, to further the question concerning what we are doing with our time.
These two texts were written in close proximity to the Touch 25 CD released in February 2006, and having got somewhat lost in cyberspace, are here re-presented in their unedited form.
The first was a commission by Computer Arts magazine, published in June 2006 though written a few months earlier. The second, "Digital Glass", was written for the London College of Communication site 'Limited Language', both forming part of a work in progress called "On/Off". [Jon Wozencroft, 28th November 2007]
Touch 25 Live at Interzone, Utrecht, Netherlands | 24.10.08
Touch 25
BJNilsen | Philip Jeck
[duet]
Touch 25 Live at The Bedford Arms | 23.10.07
Touch follows up its 25th anniversary event of 2006 with a final show featuring:
Chris Watson | BJNilsen | Biosphere | People Like Us
+ special guests Zerocrop & Autodigest
Order of events:
2015 Chris Watson
2045 People Like Us
2100 BJNilsen
2145 People Like Us
2200 Zerocrop
2215 Touch 25
2245 Biosphere
2330 Autodigest
2345 People Like Us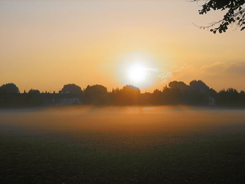 Here you can fine a review and photos of the recent Touch 25 event and for the atmospheres festival here
The Londonist have reviewed the event here
There is also a more personal view from an audience member at Atmospheres 3 at The Museum of Garden History here
"An extraordinary, magical night. Thanks to all who attended who helped make it so."
Photos by Sheikh Ahmed can be seen here and by Scott McMillan here</a
Touch 25 Live at The Arnolfini, Bristol | 28.10.07
Biosphere
Chris Watson ャ BJNilsen – Storm
Live @ The Arnolfini Gallery, Bristol
Touch 25 Live in Rome | 7.11.06
TRACKS is a project that explores contemporary sound culture and its connections with the past, via a series of meetings, talks, workshops and performances. The project, curated by Daniela Cascella, is part of the Contemporary Arts Programme of the British School at Rome directed by Cristiana Perrella.
On Tuesday 7 November at 9pm, TRACKS will present an evening dedicated to Touch, the London-based audiovisual project which celebrates in 2006 its 25th year of activity. In the first part of the evening, Daniela Cascella and Nicola Catalano will go through the history of Touch by means of a choice of music excerpts from the label's back catalogue, beginning with the early cassettes published in the 1980's. A live performance by Swedish musician BJNilsen will follow.
Sainsbury Lecture Theatre, the British School at Rome, via Gramsci 61, Rome
Touch 25 Live in New York City | October 29 2006
October 29, 2006, Sunday, 8 pm – SHARE
Share @ Reboot
info on http://share.dj/share
For the occasion of the 25th anniversary of Touch, Phill Niblock & Jacob Kirkegaard will present their first concert together ever. It's Halloween eve.
For this concert Niblock & Kirkegaard will be playing some of their solo
works simultaneously; Jacob Kirkegaard: excerpts from "4 Rooms" & "Der Hollentrichter", Phill Niblock: 'Bells & Timps", "Aomori Water", "Trains"
Touch 25 continues in Liverpool on Wednesday
25th October @ Hive, FACT, Liverpool with Rosy Parlane and Philip Jeck
Touch 25 @ Archa Theatre, Prague 13th April 2006
Fennesz and Philip Jeck appear as part of the next Touch 25 event in Prague, The Czech Republic, on April 13th. With films by Jon Wozencroft and Tereza Stehlikova, more information can be found here. The evening starts at 2000.
A Summary of all Touch 25 events:
2008
April 3/4 @ Qwartz 4, Paris – Fennesz, Philip Jeck, Chris Watson & Rosy Parlane
2007
January 20th @ York Minster, York, England. Spire Live
March 2nd @ Rymer Hall, York University – Chris Watson & Storm
June 9th @ Faster than Sound, Aldeburgh, Suffolk with Philip Jeck & Touch audio-visual
July 20th @ gladefestival – Touch 25 audio playback set
August 1st @ Heeley Institute, Sheffield – Chris Watson & Touch 25
October 23rd @ The Bedford Arms, London – Biosphere, Chris Watson, BJNilsen, People Like Us, Zerocrop
October 22th-26th @ The Atmospheres Festival, London
December 21st @ Consortium, The Lloyd Hotel, Amsterdam, The Netherlands – Chris Watson & Touch 25
2006
March 11th @ iDeal, Göteborg, Sweden – label spotlight
April 13th @ Stimul Festival – Archa Theatre, Prague with Fennesz and Philip Jeck.
May 5th @ Cut and Splice, ICA, London – label spotlight with Philip Jeck
& special guest DJs Joachim Nordwall & Peter Rehberg
May 7th @ Les Nuits Botaniques – Spire live at St. Michael's Cathedral, Brussels
May 12th @ FuseLeeds06 Festival – Spire live at Leeds Town Hall
May 13th Spire live at St. George's Church, Jesmond, Newcastle
June 17th @ The Curzon Cinema, Soho, London – Philip Jeck + Tereza Stehlíková [DVD – 'fingertips']
June 24th @ Holland Festival – Spire live at Oude Kerk, Amsterdam
September 2nd Spire live at St. Florian, Linz, Austria
September 22nd @ Europa Festival, Rotterdam – Fennesz and Jacob Kirkegaard
September 23rd @ Europa Festival, Rotterdam – Philip Jeck and BJNilsen
October 4th @ Serpentine Pavilion, London – Biosphere [by invitation only]
October 17th @ The Bedford Arms, London – Fennesz, Philip Jeck, Rosy Parlane, CM von Hausswolff
& DJ Jacob Kirkegaard [Photos may be seen here]
October 19th-22nd @ SightSonic Festival, York [Photos may be seen here]
October 25th @ The Hive, FACT, Liverpool – Philip Jeck & Rosy Parlane
October 29th @ Share, New York City – Jacob Kirkegaard & Phill Niblock
November 7th @ British School, Rome – TRACKS with BJNilsen