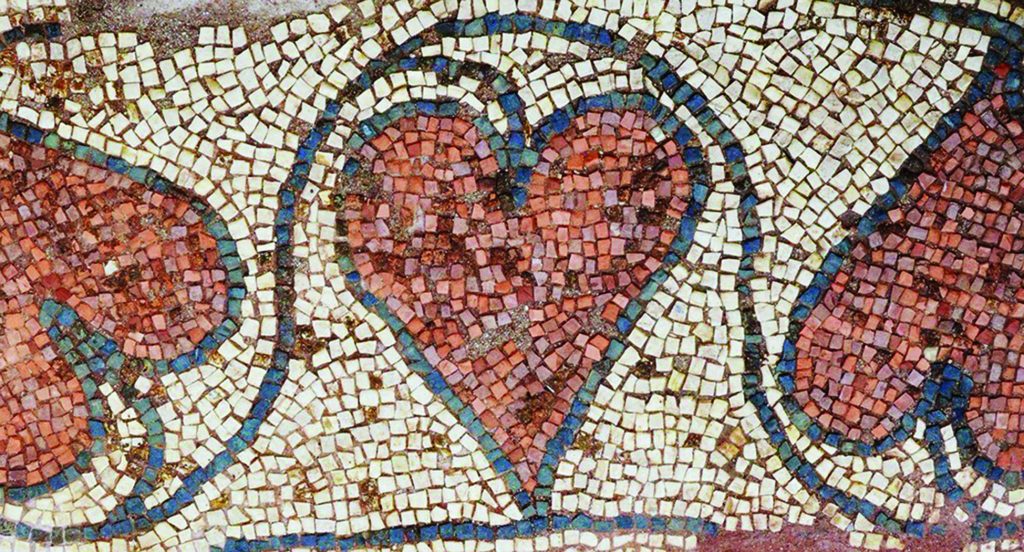 Albania – There Where the Avalanche Stops [Touch # T33.11V] – white label vinyl + DL only
LP – 15  tracks  – https://touch33.net/albania
Limited edition of 300 – white sleeve + sticker – white labels
Artwork by Jon Wozencroft
Mastered & cut by Jason @ Transition
For one week in every five years, two thousand singers, dancers and musicians along with fifty thousand spectators make their way to the small town of Gjirokastra in southern Albania for the Festivali Folkloric Kombelar. In the great castle overlooking the town, they participate in the incredible National Folk Festival of Albania, hoping to attain the highest level of interpretation and win one of the many awards available the festival… the banner, even.
Considering the comparatively small size of the country (just over three million inhabitants) the range of instruments, styles and costumes seen at the festival is exceptional, sustaining a folk tradition that dates back to ancient Illyria.
The works presented here in volume one are all live recordings made at the Gjirokastra Festival, taken from six of the 26 participating districts: Vlora, Gjirokastra and Lorca from the south, and Shkodra, Debra and Tropoja from the north (see map).
The original compact disc, released in 1990, was a collaboration between The Institute of Popular Culture, Tirana, The Albanian Shop Ltd. and Touch.
Edited from the original 1/4" tapes, mastered and produced by Touch
With thanks to Liam McDowell & Don Bey and also to Spiro Shituni, Institute of Popular Culture, Tirana
Track listing:
Vlora
1. Unknown Artist: Tana's Legend – Legenda e Tanës
Pastoral improvisation. [Male polyphonic group from Lapharda]
2. Unknown Artist: If I Had Your Body – Unë të kisha trupin sënd
Love song. [Youth group from the city of Vlora]
Shkodra
3. Drita Metushi & Pretash Nikaj: Fairy of the Highlands – Zanë bjeshke
Song extolling the virtues of highland life.
4. Unknown Artist: Blessed Albania, Her Leadership Illuminates Her Road – Lum Shqipnia ku merr dritë
Song in epic form dedicated to the recent leaders of the Albanian people, The Party of Labour of Albania. [Folk group of Grumeria]
Gjirokastra
5. Unknown Artist: In the Dropull Plain – Në fushën e Dropullit
Epic song of a slain hero. [Polyphonic song of the Greek minority from Terihat]
6. Unknown Artist: Karaguna
Dance from the Greek minority in Vrisera about a characteristic black dress from the time of the Turkish occupation
7. Unknown Artist: Untitled Melody – Melodi me fyej, dyjare, zile e imitues
Instrumental piece with flute, bells and 'imitators' – vocal imitators of natural sounds (the wind, birds etc.). The free musical style is typical of the region of Labëria.
Korca
8. Fatmir Dandlli & Endri Fifo: Let Us Sing to the Brave Men – T'u këndojme trimave
A tribute to those killed defending Albania during the National Liberation War 1939-1944. [Polyphonic song performed by Fatmir Dandlli, first voice and Endri Fifo, second voice]
9. Eli Fara & Luiza Míça: Mule-Driver of Grebene – Qeraxhi i Grebenesë
Relating the exploits of a mule-driver. [Performed by Eli Fara, first voice and Luiza Míça, second voice]
10. Sofika Babliku & Ferit Shkëmbi: Korca, Your Son Has Come to See You – Korçe moj të erdhi djali
Song dedicated to the erection of a statue of Enver Hoxha in the city square of Korca in October 1988. [Polyphonic song in the Toskëria style performed by Sofika Babliku, first voice and  Ferit Shkëmbi, second voice]
11. Folk Orchestra Of Korca: Untitled Orchestral Melody – Melodi orkestrale
[Folk Orchestra of Korca with baglama [bakllama] played by Tomor Selimi and clarinet by Nevrus Nure]
Dibra
12. Myfterim Kupa & Fatmir Duka: I Am Waiting for You at the Sheep-Pen Gate – Po te pres te shtrunga e vathes
Pastoral love song. [Myfterim Kupa and Fatmir Duka of Kala e Dodës]
13. Unknown Artist: Bride's Dance – Valle e nureve
Lyrical wedding dance. [Group of young girls from Sllova]
14. Myfterim Kupa & Fatmir Duka: The Sun and the Moon Don't Shine – Dielli e hana s'po bajnë dritë
After the death of the hero Skanderbeg in the 15th Century, historical lament for those Albanians who served in the ranks of the Turkish army during the four centuries of occupation. [Myfterim Kupa and Fatmir Duka]
Tropoja
15. Ibrahim Muça & Islam Mustafa: There Where the Avalanche Stops – Ku pushon orteku I borës
Epic song telling of the beautiful mountainous landscape of the region and the hospitality of the inhabitants. [Performed by Ibrahim Muça and Islam Mustafa]
Notes:
Compiled by Mike Harding, Liam McDowall & Jon Wozencroft. Notes revised by Mike Harding, May 2019