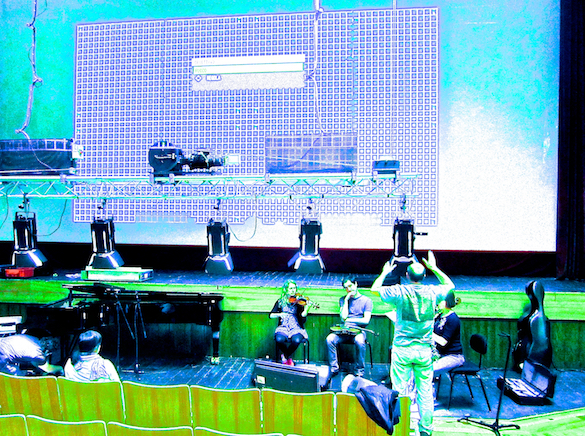 June 1st 2017 – Guerrilla 45
1. Trento, Italy, and The Elysian musicians and I are playing the music for "The Great White Silence" live. Sarah Scutt is on Bass clarinet as Jenny is with child.
It's a crescendo from the vast ice shelves leading towards the explorer's death. The Bell is recorded in Cambridge at the Scott Polar Research Institute. It's actually the bell that was on The Terra Nova.
2. Bluebird crashes on Coniston Waters January 4th 1964. This is probably the first news item which really made an impression on me. I was ten. We lived in Cornwall at the end of the world and had a just got a TV. Donald Cambell was a real boyhood hero of mine. He was attempting to break the World Water Speed Record.
3. A new piece made at home (using only four elements) on a mac in the smooth concrete hole in west London. The W11 fox and dawn chorus I recorded a few weeks ago at four in the morning and just shoved the Edirol out of the window.
All these recordings are never finished or complete.