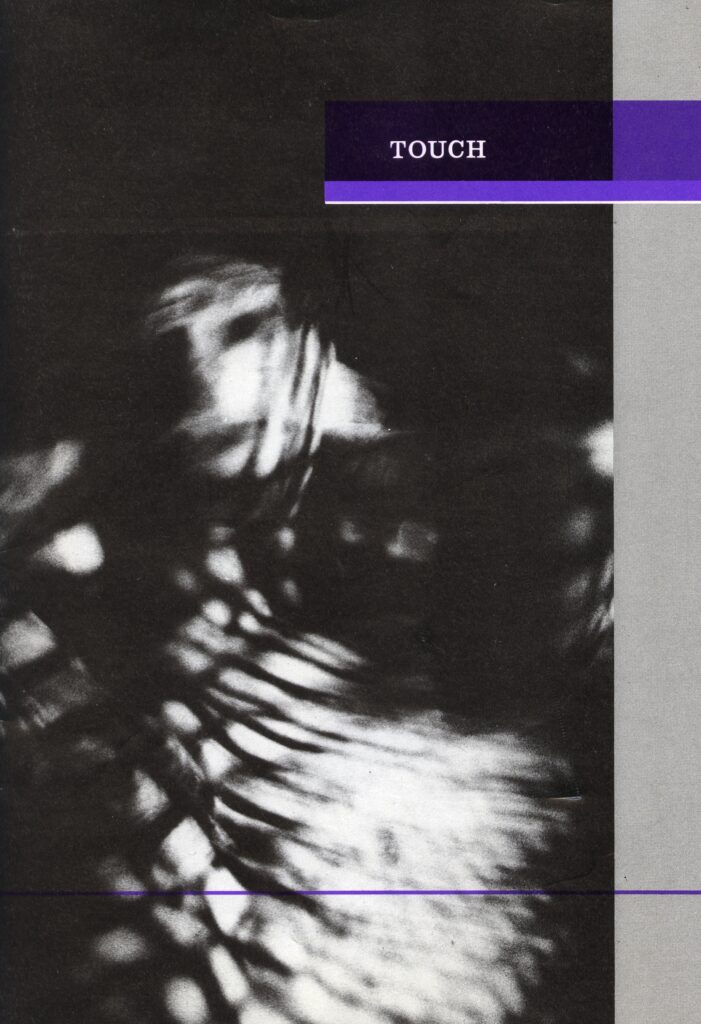 Track listing:
Side One
Vladimir Mayakovsky: Final Verse, "Last Poem"
New Order: Video 586 – 1
Soliman Gamil: The New Nubia
Robert Wyatt, from an interview
The Death & Beauty Foundation: Song of the Houseproud Ghost
Hans Eisler/Mayakovsky: Subbotnik
Eric Random Meets the Bedlamites In Cassette Conference
Side Two
Simple Minds: King Is White
Tuxedomoon: Shelved Dreams
Shostakovitch: Waltz from 'The Bedbug'
New Order: Video 586 -2
Flesh : Hesitate
Audio notes:
"Last Poem" read by Ian McCurragh. "Video 5-8-6" written and produced by New Order, initially as soundtrack to the opening of The Hacienda in Manchester, England. "The New Nubia" courtesy of The Egyptian Cultural Embassy. The Death And Beauty Foundation by Val Denham and A.M.McKenzie. Hans Eisler and Vladimir Mayakovsky recording courtesy of The Museum of Modern Art, Oxford. The Bedlamites on this occasion were Wayne, Dids and Lyn Seed. Simple Minds produced and engineered by Peter Walsh; licensed by Virgin Records Ltd. Tuxedomoon-Peter Principle, Steven Brown, Blaine L. Reininger-mixed and engineered by Gilles Martin; text by Blaine L. Reininger. Shostakovitch arranged by Gerard McBurney; performed by Kathron Sturrock (piano), Horoutune Bedilian (violin), Elizabeth Wilson (cello), and recorded live at the Riverside Studios. "Hesitate" composed and recorded by George Handleigh and A.M.McKenzie.
Visual content:
A5 32pp booklet featured the work of Keith Breeden, Neville Brody, Panny Charrington, Malcolm Garrett, Hipgnosis and Ian Wright, with manifestos by The Death And Beauty Foundation and The Temple Ov Psychick Youth (written by David Tibet). Also published were The Rozztox Manifesto (by Gary Panter / The Residents), "Vladimir Mayakovsky" by Alan Reid, Norrie MacLaren's "Video Column", "The New Nubia", and Your Guide To Naming A Pop Group, "Nominal Success" by Shirley Ellis. Cover photography by Panny Charrington.
Feature Mist was produced by A.M.McKenzie, Garry Mouat and Jon Wozencroft with the assistance of Michael Harding. A cassette-only edition was remastered in March 1986.