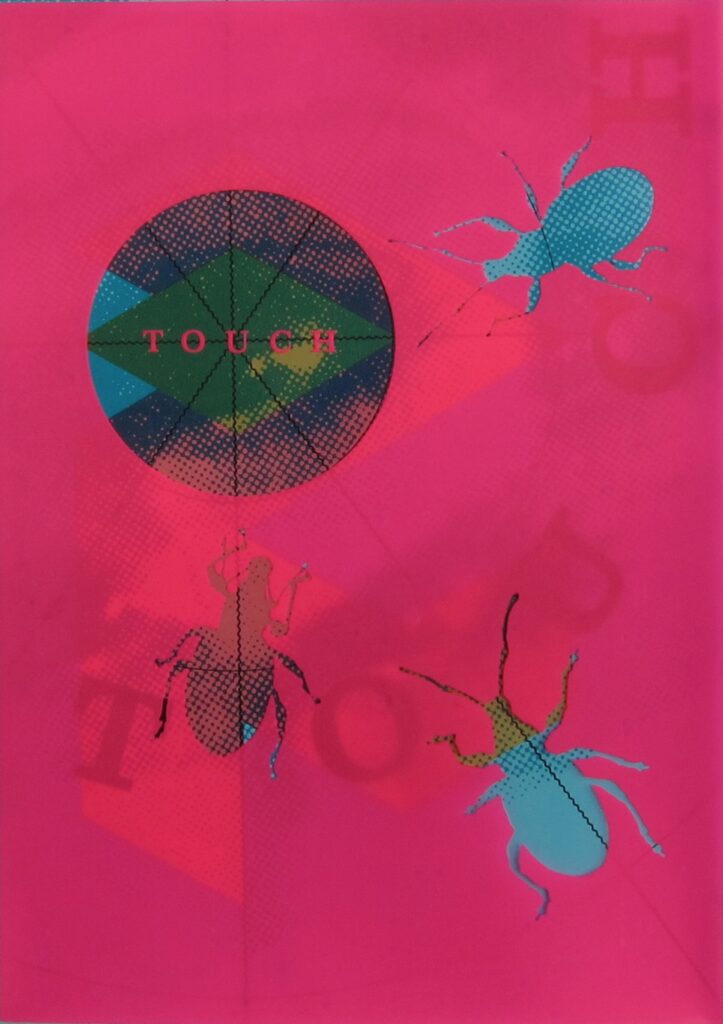 Track list:
Side Three
Wendy Chambers – Star Spangled Banner
400 Blows – 399 To Go
A Certain Ratio – Si-Fermir-Ogrido
masse;rebel (behind the front line)
Deux Filles – Airium
The Nocturnal Emissions – Body Count
Jean Tinguely – Meta-Harmonie 11
Derek Jarman – Archaeology of Sound
Matador! – Mother Earth Film Music
Side Four
John Foxx – The Quiet Man 3
Bruce Gilbert – Children
Virginia Astley – When the Fields were on Fire
Gorp – Give Me the Moonlight
Pure – Disconnected
Touch 33º – ai
Mulligan & Smith – Walk on By
Audio notes:
400 Blows are Andrew E. Beer & Alexander S. Fraser. Courtesy of Concrete Productions. Deux Filles are Gemini Forque & Claudine Coule. Saxophone on ai – Geoff Blyth. Walk on By – Bacharach & David, arranged by Mulligan & N. Smith – courtesy of De Stijl.
Visual content:
Contributions by Panny Charrington, Neville Brody & Chris Moretone, Graham Elliot, Russell Mills, John Foxx, Peter Saville, Tom Aldam, Wolfram Jacob, Caroline K, Mooie Charrington, Linder, Brett Wickens, Steven Appleby, Jon Barraclough and Malcolm Garrett & Roger Cleghorn.
"Touch can be anything it desires, from words to music to images. Each medium received equal opportunity and the only necessary pre-item is conviction with tolerance. No two items are alike. Sameness is anathema. Quality is only born of change and that stimulus is the real motivation."
P.V.C. wallets by P.R. Hunter (Plastics) Ltd. Screen printing by Art-O-Matic. Typeset in Clarendon, Optima & Palatino by Focus Photoset Ltd. Full colour printing by Miter Press Ltd. Cover printing by Owlhouse Partnership.
Produced by Harding/McKenzie/Mouat/Wozencroft