Release date: 21st December 2018
Pre-orders: 30th November 2018
Vinyl LP – 4 tracks – 32:59
Track listing:
Side A
1. Threip 11:53
2. The Black Path 5:21
Side B
3. Talkin Tarn 8:23
4. Moat 7:22
Bonus Tracks – free with vinyl purchase in TouchShop only:
5. Cloven Stone
6. Dungeon Ghyll
7. Aira Force
8. a-melt-saetr – you can listen to this track here
9. Carling Knott
10. Blea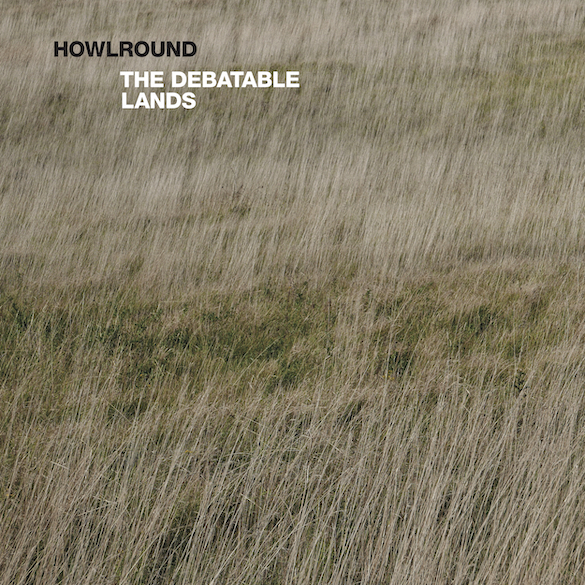 In December 2017, Howlround (Robin the Fog) was invited to perform at "The Winter Solstice Soundscapes" event for the recently opened record store "Vinyl Café" in his home town of Carlisle, Cumbria. Inspired by the reception to his first ever performance in the great border city, he covered his parent's dining room table with the same equipment, stretched loops of tape around his mum's seasonal candlesticks when she wasn't looking… and this LP is the result. The only equipment used on the album is two 1/4" reel-to-reel tape machines and one microphone. The sounds created are entirely at the discretion of the machines (much of them derived from 'closed-input' recordings) and all tracks were produced in a single take. There are no edits, no overdubs and no additional effects.
This marks a new, heavier direction for Howlround, a project better known for more ambient work. Described as 'Tapeloop Techno', thick knotty tangles of dense, pulsating bass are an echo of Robin's early days making bad dance music, while the abrasive snarls of feedback swirling around these tracks point to his more recent embrace of indeterminacy and chance composition. Previous vinyl releases on Psyché Tropes, The Wormhole, A Year in the Country and Front & Follow as well as his own label The Fog Signals have shown a deep understanding of the possibilities of tape manipulation. On The Debatable Lands Howlround eschews the usual field recordings in favour of exploring the interior world of the machines themselves.
Cut by Jason @ Transition
Mastered by Stephan Mathieu
Artwork & photography by Jon Wozencroft
Reviews and features:
[The Present Continuous]
Profile: Modern Trends In Tape Music and Contemporary Artists in The Field
Boomkat (UK):
Robin The Fog's Howlround project takes a noisier, visceral direction in 'The Debatable Lands', his spikily psychoactive debut for Touch
Under a title referring to the historic tracts of land between northern England and southern Scotland, which includes his hometown of Carlisle, where the LP was recorded on his parents' kitchen table, 'The Debatable Lands' also acts a metaphor for the abstract no-mans-land of noise he conjures with two 1/4" tape recorders and a microphone.
Allowing the tape recorders as much agency as possible, Robin acts as an improvising conduit or medium in the mode of a gonzo Tony Conrad or Eliane Radigue, with a modicum of Yvette Fielding and The Hafler Trio. He presents four durational pieces ranging from tremulous, plasmic immersion in 'Threip', to something like a pummelling, underwater Masami Akita workout in the rhythmic noise of 'The Black Path', while 'Talking Tarn' invokes imagery of animist pagans worshipping lone, lofty bodies of freezing water, and 'Moat' resembles some kind of EVP interception, perhaps from Roman times, or maybe the ancient spirits of Mu, located in the stone circle-littered realms to the north of Carlisle.