CD + DL – 9 tracks – 48:29
Available on Bandcamp
Release date: 30th October 2020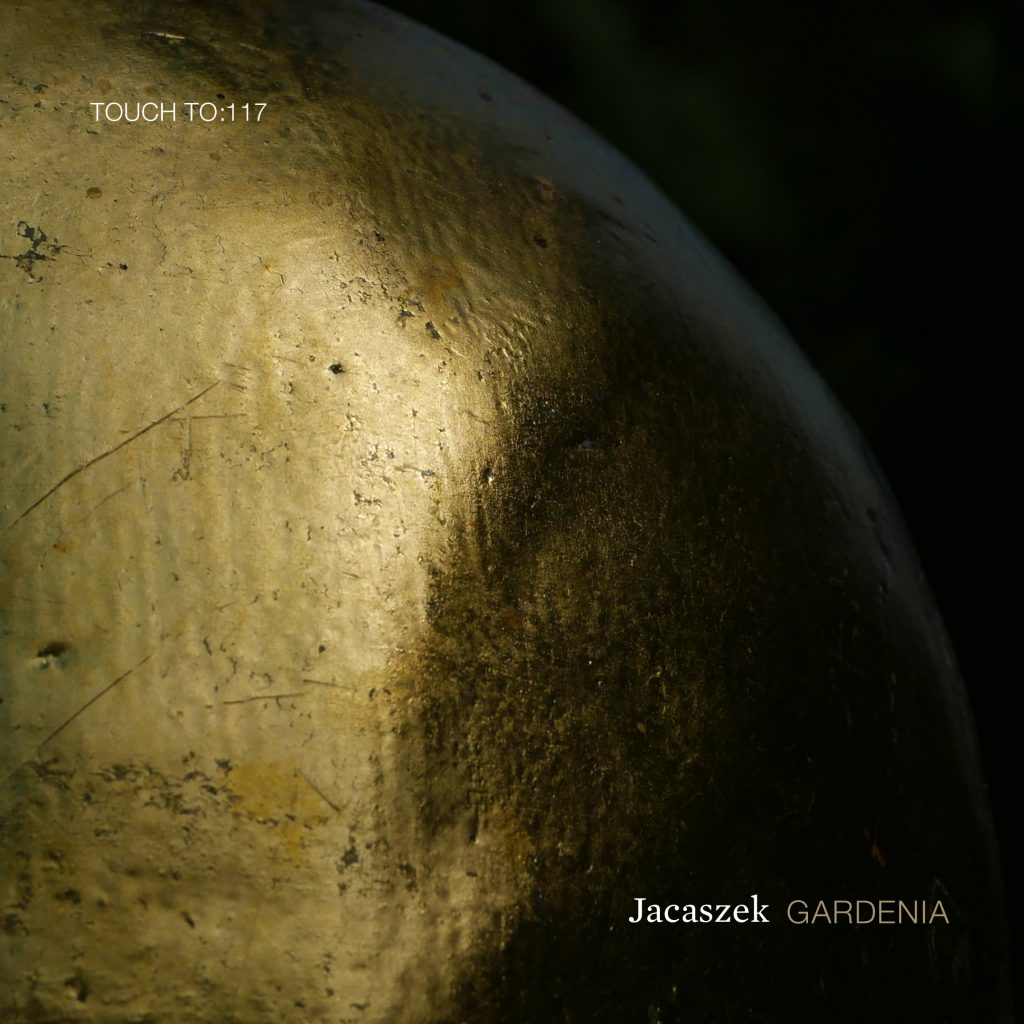 Track listing:
1. Waterhole 05:50
2. Mmabolela 06:19
3. Riverbed 03:20
4. Red Dust 04:30
5. Dawn 06:14
6. Bones 05:23
7. Nidus 05:55
8. Nebula 05:35
9. Ruins 05:23
GARDENIA is an existing land located at the Limpopo province of South Africa, right at the border with Botswana. The place's real name is Mmabolela and it's a private nature reserve covering 6500ha of subtropical savanna and part of Limpopo River.
In November 2019 I had a chance to visit the location and participate in an annual residency for composers and sound artists called 'Sonic Mmabolela', initiated and curated by Francisco López.
We lived in an isolated property in the middle of savanna having a unique opportunity to exist in undisturbed touch with the African wilderness.
All the natural sounds later used to create Gardenia were captured there – during longtime recording sessions over the virgin interior of Mmabolela Reserve.
The album's field recording content was selected from several hours of birdsong, calls of frogs, insect noises, sounds of trees, bushes, grass as well as non-living natural elements like stones or shells.
These field recordings were later digitally processed and used as part of 9 musical arrangements.
However the recording sources and the location of Gardenia is defined, it was not my intention to document a South African natural soundscape nor create any other kind of strict concept album.
All I do in my work is an affirmation of beauty hidden in various aspects of the Creation. (MJ)
Recorded, composed and produced by Michał Jacaszek
Photography + Design: Jon Wozencroft
Mastered by Francisco López
Special thanks: F. López, Ch. Kubisch, B. Ellison, and all Sonic Mmabolela 2019 team and staff
Reviews:
Datawave (USA):
The legendary British label Touch has just released a new work by Polish composer and sound sculptor Michal Jacaszek. The general idea of Michal's approach is a combination of classical music and modern electronic textures. Gardenia in this case, is a bit different from his previous work. This time, the main sound source of the album is field recordings.
Last year, he went to an annual art residency Sonic Mmabolela in South Africa, curated by famous Spanish sound artist and scientist Francisco Lopez. Right next to the Botswana border, there is a place called Mmabolela, located at a big private nature reserve in the Limpopo province, covering 6500ha of a subtropical savanna and a part of the Limpopo River. It is easy to imagine how rich the sonic environment of this far land can be! Hours of recordings of birds, insects, frogs, trees, bushes, grass, as well as stones and shells have been digitally reworked and rearranged into nine tracks of highly concentrated and beautiful atmospheric music.
It is necessary to stress that Gardenia by Jacaszek is not typical music for chilling and relaxation, based on the sounds of wild nature mixed with melodic ambient or new age. It is a much more interesting and serious sound research of a skillful compositional approach to minimal electronica, abstract melodic clusters, soft noises and ambiences, acoustic sounds flavoured partly by enlightened melancholic moods. According to Michal's notes on the album, his intention was "not to document the sound world of South Africa or to create something conceptional… All I do in my work is an affirmation of beauty hidden in various aspects of the Creation".
dogrando.net (UK):
It's the best part of a decade since I last encountered Michał Jacaszek. Glimmer is one of those records I've been dead into, then kind of forgotten about, then been delighted to rediscover all over again. I seem to love it a little more each time around.
I kind of fell in love with Gardenia on first listen. It's a sparse piece. The sound sources are varied, but their application is restrained, hesitant almost, often stutteringly so. There are fragments of melodies, which come and go lightly. And while this isn't a straight-up field recording composition, the field recordings play a critical role here: these were sourced in Mmabolela, a nature reserve in Limpopo, South Africa, at a residency curated by the maestro Francisco López (who also mastered the record). It seems tediously prosaic to call this music atmospheric, but that's very precisely what it is. At the risk of gushing: this is a work of deep and subtle magic, and I look forward to discovering and rediscovering it over years to come.
I bought this from Boomkat. They call it Modern Classical / Ambient.