Released 26th June 2020
Vinyl – 2 tracks + DL – 2 tracks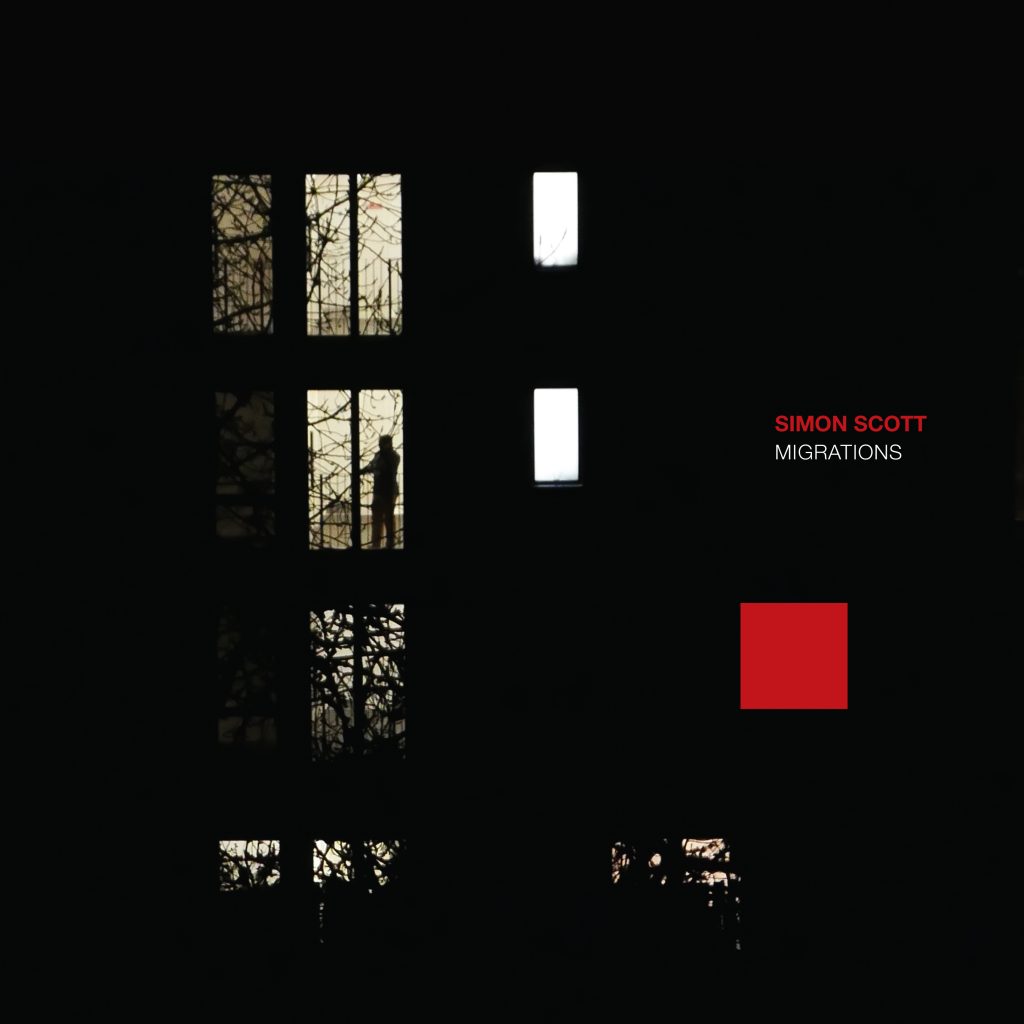 Track listing:
Side A
1. Red Square
Side AA
1. Murmurations
Bonus tracks (digital only):
3. The Borderlands
4. Fen(ce)
Vinyl in an edition of 300 copies plus digital – with two digital bonus tracks when purchasing from our Bandcamp. Vinyl mastered at SPS Mastering. Cut by Jason @ Transition. Digital mastered by Rafael Anton Irisarri at Black Knoll Studio (NY). Photography and design by Jon Wozencroft.
Full track notes:
A. 'Red Square' 14' 14"
"Field recordings captured during a day under Moscow's Red Square in the underground metro in 2015. It has a narrative of motion as my microphones move with me through a vast sounding environment. The space reveals the aural diversity of the people moving beneath the Russian city of Moscow, the complex acoustics, and complex rhythms mixed together in a subterranean space. These communitive sonic events transformed my perception of space and time as reverberant boundaries led my ear into unknown acoustic destinations".
AA. 'Murmurations' 18' 53"
"Recorded in March 2018 at RSPB Strumpshaw Fen in, Norfolk, UK using DPA 4061 microphones. I was showing Australian sound artist Lawrence English around the Fens of East Anglia, when he requested we head to Buckenham to find a flock of crows roosting. I recorded the spectacular murmurations of thousands of crows, rooks and jackdaws, as the spring sun slowly set at dusk, and deer ran across the marshes. The field recordings are accompanied by a gradually shifting modular synth tone, that musically represents the slow change colours, until the light fell off the horizon".
Download only: 'The Borderlands' 6' 30" and 'Fen(ce)' 7' 06"
Both compositions were recorded in Holme Fen nature reserve, Cambridgeshire, with two JrF contact microphones on 22nd to 25thMay 2020. The long lines of wires and wooden posts stretched across the sunken landscape of the Fens follow the man-made drainage canals and rivers for hundreds of miles. Bowed, plucked and struck by natural phenomena (strong winds caused by climate change) and indigenous flora, reveals dynamic sonic intra-events and hidden acoustic ecologies.
Reviews:
Feature in The Battleground may be read here
data.wave (USA):
Simon Scott is not only the resident drummer in the shoegaze band Slowdive, but he has also been releasing solo works in the genre of ambient since 2009, which have been coming out out on various renowned labels such as 'Miasmah', 12k and the British label Touch. His newest creation bearing the name of Migrations, has also enriched the discography of this English label. It is worth mentioning that Scott has his own unique vision of the genre, and it can be felt since the very first seconds of the album.
Hard cyclical cold sounds of the composition 'Red Square' are accompanied by simultaneous train noises, as if the audience were in the metro, reminiscent of an ever-moving city at nighttime. This city is akin to a machine, it doesn't stumble over obstacles and instead bulldozes right through them. At the very end of the track, a voice can be heard announcing the Tverskaya station of the metro.
Softly and carefully, like the night's breath, the track 'Murmurations' pours into the world of sound, as if a spinning mechanism, later turning into a more static drone piece with vibrating and strong like a beverage audio personality. At times, one can hear sounds made by an airborne machine, birds' chirping, rushing waters, and a squeaking animal. Nevertheless, 'Murmurations' is still an image of a harsh and, in a way, dormant nature, where even a small event appears to be a huge conscious step in the direction of something new. Around the 10th minute, the drone structure becomes increasingly aggressive, reaching the peak of the electrification of the proceeding.
'The Borderlands', the third track of the album Migrations, begins with pleasant and appetising crunching of an unknown item. It is also possible to hear odd apocalyptic sounds that resemble moving objects. The bassline of 'The Borderlands' adds a feeling of concern for what is occuring, a premonition about some forgotten island on Earth suffering an irreversible catastrophe, like a tsunami, since starting with the 4th minute of the track we can hear waves. All of it causes one to feel that we are facing a giant ocean, there is an old rusty vessel anchored nearby, and the bottom of the ocean is infested with an enormous amount of sunken objects.
The final composition 'Fen(ce)' yet again contains chirping of birds, something reminiscent of a squeaky rope, and also minimalistic noises made by a device which is seemingly still looking for a signal in that same lost spot of the map. By the 4th minute, the minimalistic sounds form a cosy melody and for the first time in the whole album, give some warmth to the audience. Suddenly, the surrounding atmosphere becomes familiar and attractive for a while, losing all its greyness, after which, the signal searching sounds make a return, leaving behind a degree of ambiguity.
Migrations is a real anthem to land that hasn't been stepped on by man, and if someday you decide to visit some cold and uninhabited place, don't forget about this album, it will help you feel that which is impossible to appreciate with the mind.
Stellage (Russia):
Релиз доступен для предварительного заказа. Ориентировочная дата поступления в продажу 26/06/2020 /
РЕЦЕНЗИЯ
Бессменный (со дня выпуска их первого альбома) барабанщик русской народной шугейз-группы Slowdive Саймон Скотт десять с небольшим лет назад наконец-то, после двух десятилетней работы в поп-музыке, позволил себе выдохнуть и занялся сольной карьерой. От бушующего эмбиента с барабанами его собственное творчество постепенно двинулось к тому, что сам Скотт называет работой «звукового эколога», то есть — обработанным студийно, переосмысленным и отредактированным полевым записям, которые на одном из своих уровней посвящены вопросам влияния человека на окружающую среду. Не только в плане экологии — но и вообще влиянию как инструменту конструирования окружения. Именно такую идею несут два альбома, которые он уже успел выпустить на лейбле Touch: дебютный, «Soundings», вышел в прошлом году, а вот сейчас подоспел новый — «Migrations».
Первая сторона — четверть часа повторяющегося звука ударов божьей наковальни. Звука, собранного из записей акустической панорамы московского метро («проходящего под Красной площадью», да и собственно сама композиция называется «Red Square», но все-таки хотелось бы конкретики — писался ли Скотт на «Охотном ряду» или на станции «Александровский сад»? Или где?). Музыка сходу обнаруживает в себе руководящую ее собственной логикой эмоцию: трепет перед неизвестностью, которую открывает для человека пребывание в радикально изменяющих природу пространство, таким образом подчиняющих ее своей воле — что вплоть до недавних времен было синонимично широкому пониманию понятия «прогресс» в принципе, — но совсем не проясняющих будущее. Пресловутый трепет не пропадает в мрачных пульсациях звуковых композиций Скотта и на второй стороне пластинки, на которой записаны звуки уже не машинно-человеческого, а природного происхождения: крики и песни тысяч воронов, грачей и галок, слетевшихся одним вечером на полосу побережья в Норфолке. Птицы выступают хором заволакивающей слух тревоги — такого рода, что хочется то ли покаяться, то ли помолиться, то ли все сразу. А потом — навечно уйти из реальности, взявшей в окружение травмами, которые она успела причинить всем и сразу. [Олег Соболев для STELLAGE]
The Attic Mag (net): Staff Pics –
Simon Scott is a British composer, mastering engineer and sound artist from The Fens in Cambridgeshire, England. His work explores creative methodologies of field recording, the process of active listening, the implications of recording the natural world using technology and the manipulation of natural sounds used for musical composition. "Each of us is beginning to feel the ground slip away beneath our feet. We are discovering, more or less obscurely, that we are all in migration toward territories yet to be rediscovered and reoccupied." (Bruno Latour, Down To Earth: Politics in the New Climate Regime, 2018, Polity Press. Cambridge).