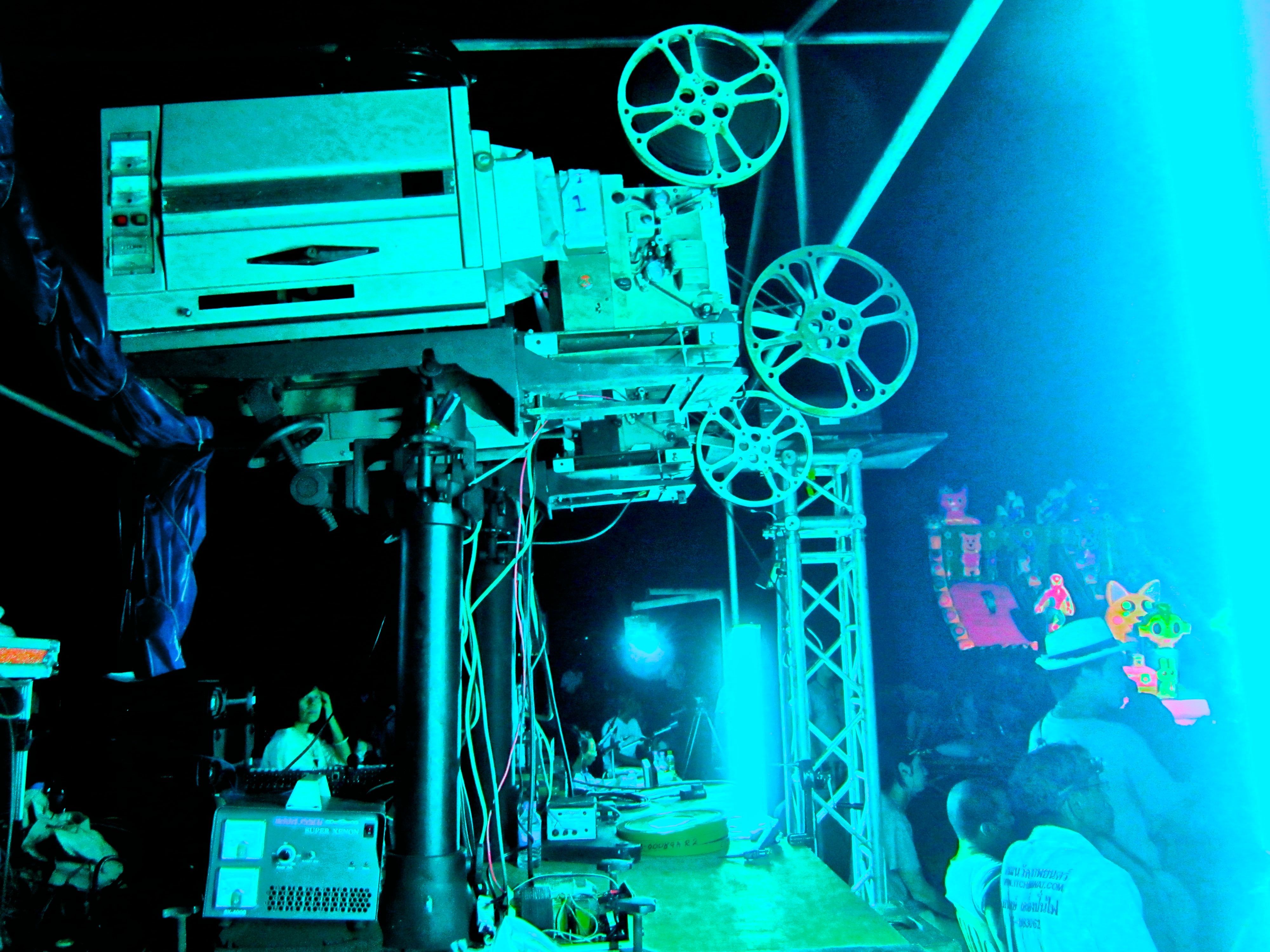 September 1st 2017 – Guerrilla 51
1. Polaroid camera. Close up.
2. Something made using Leafcutter John's free software. Forester v1.4.
3. Swing on Santa Monica Beach when the kids were small and LA was a playground for five year olds.
4. Something electric and pulsing mixed with the night frogs in the fields on the way to the late night film show organised by "Film on the Rocks" on the Island of Yao Noi 2012 in Phang Nga Bay. This new collage I made in June 2017 in London Town.
5. A toy tractor from the girl's playroom in Vidouse. This tractor also made an appearance on last year's Deux Filles LP, "Space and Time", but here it is naked.
6. New short idea from soft synth. It's now up to ten minutes long and lengthening as I type.
Peacefulness.
Am I repeating myself.