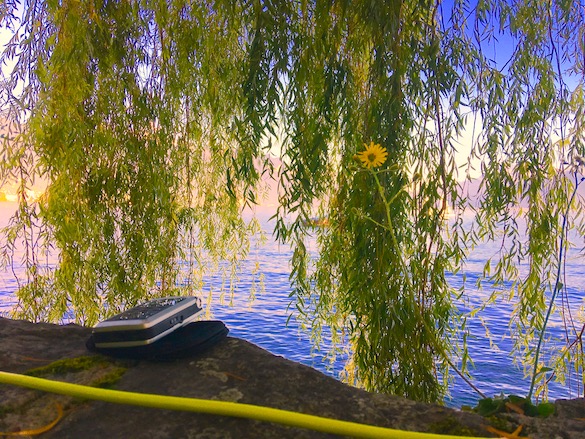 October 15th 2019 – Guerrilla 102
1. Lake Geneva. Edirol rather close to the shore. Under the tree. On the wall. La Becque Centre d'Art. Modern Nature, for Derek. Distant bass traffic. Modern Nature is never perfect, but the water was divine, and the recordings rather fun too.
2. I found a piano track which was a contender for the donkey sequence in "The Epic of Everest". It didn't make the grade. Rainier Lericolais really messed it up in Paris and now I've messed it up again here in W11.
3. Berlin. Recording of actress and a bicycle. "The Invisible Frame", a film by Cynthia Beatt. Forester is responsible for the rythm.This was also a contender, but never made the film because I made it afterwards.
Stay well and keep passing the open window.