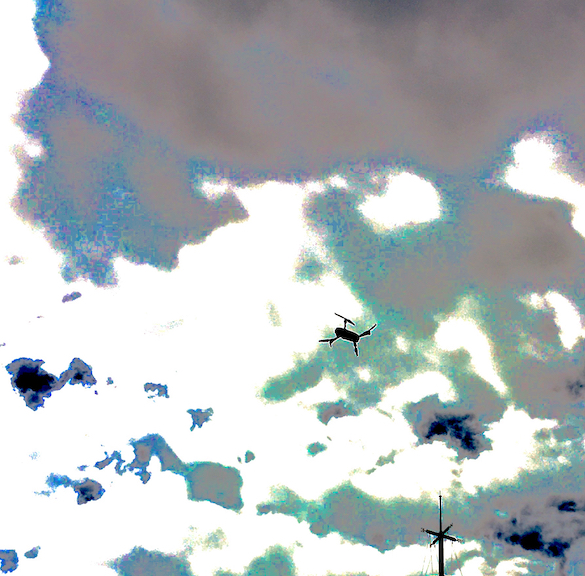 June 15th 2021 – Guerrilla 142
1. The Edinburgh Collection Collage. Recorded May 2021.
2. A secret walk with Izzy and Mark around the city including a visit to Portobello and Leith. A drone flew overhead to film a yoga visit as we climbed the National Monument of Scotland. Arthur's Seat has a few secrets to discover. The Royal Mile was being resurfaced and the Scottish Parliament Building is a treat to stroke and feel.
3. Four small slithers from Edinburgh visit, including a sliding door. No pipes, but unknown synthetic instruments used for the first time. NO idea what they are, but they do get to sound watery and wet.
4. Four teenagers play on the children's swing in the local park near Portobello Road (London). I wouldn't mind a close up recording of the swing on its own. I was walking to the Health Food shop, not a phrase you'd normally associate with me.
Be well and keep calm. (thx1138)