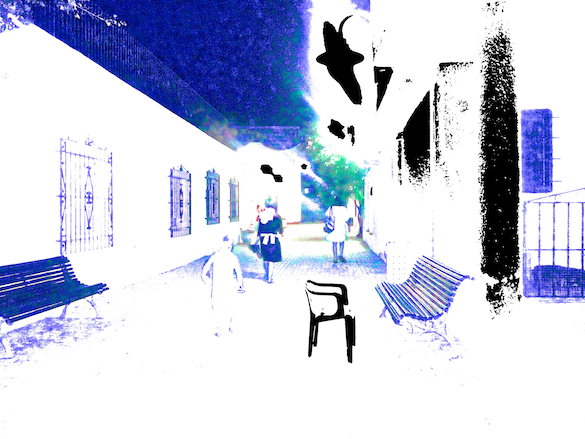 September 1st 2018 – Guerrilla 75
1. Live session from Shiva Feshareki's monthly show on NTS radio, London town, 6th June 2018. "Just press LOWBANG" made from lowbang, cello of Lucy Railton, various small sounds from the Paris collection of sounds for a concert at the Pompidou Centre, 2017 with Klara Lewis and Rainier Lericolais.
2. Bar. Agua Amarga, Spain, 6th August 2018.
3. Remix from "Giraffe"LP on Editions Mego.
4. Neutron Remix for klara x3. Sounds recorded from YouTube. Libya and Yemen. Bombed hospital ward.