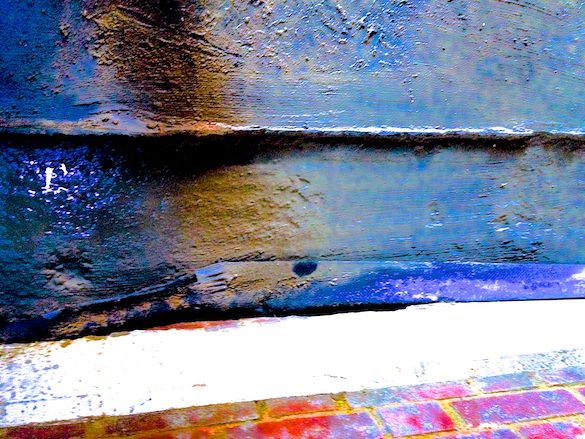 April 15th 2019 – Guerrilla 90
An International Accidental Special
1. Wall sale of homemade bracelets and flags.
2. Piano chords from studio.
3. Boy singing small religious song.
4. LOOKATTHIS. A new something with a repetitive rhythm and electric sounds, interspersed with treated vocals from a dinner party at my dad's house years ago,
and a very vague string piano sound.
5. Small electrical relative of track 4.
6. Electrical slow mist.
7. CUTUP. Piano, voice, electric birthday card recorded in Auckland NZ, bells, clapping, shoe squeak in Berlin, piano scales recorded in shop in Shanghai, bags of rubble being thrown into large roofed skip near Portobello Road, children sing, clapping, laughter again, "Your Attention Please!" announcement.