Yesterday Mike [Touch], and Colin [3BC], visited Delga Press near Rochester in Kent [UK] to check the printing of the CD digipak and LP inner and outer sleeves.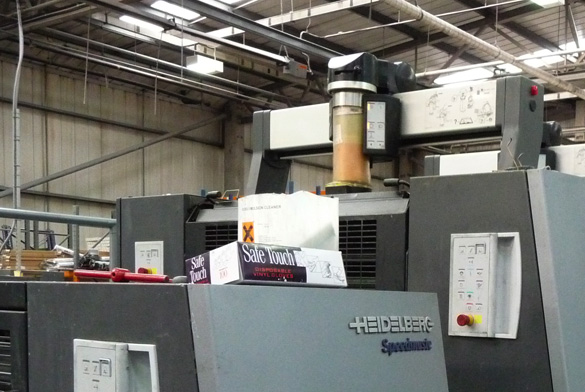 The Heidelberg SM CD printer, valued at over £1 million, is computer controlled and subtle changes can be made to alter and improve the colour grading etc. It was a good experience and certain improvements were made on the spot. Flats were run off for checking and then signed off.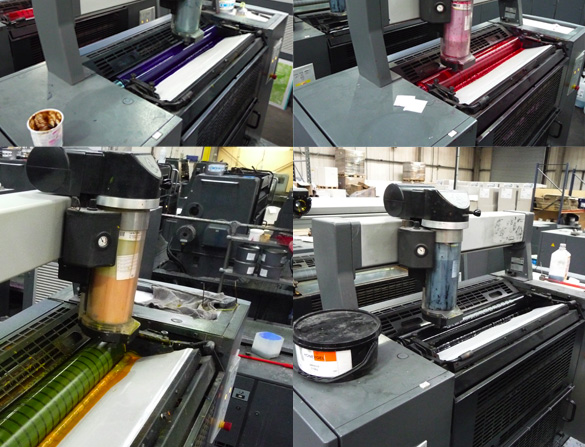 Jon Wozencroft's images look amazing, particularly on the vinyl edition. Click here to view the Black Sea cover art for both CD and vinyl.
With thanks to Bob, Arthur & James at Delga Press.