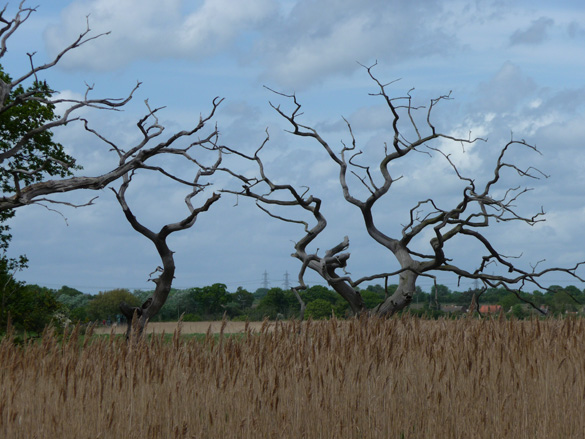 From August 15th – 24th 2009, Touch was away on a residency at The Aldeburgh Music Festival [curated by Faster Than Sound]. We are working on a new project, The Suffolk Symphony.
Faster Than Sound presents The Suffolk Symphony by Touch, featuring Philip Jeck, BJNilsen, Jon Wozencroft, Mike Harding and Philip Marshall.
8pm – 11pm, Saturday 22 August
Hoffmann Building: Britten Studio and Jerwood Kiln Studio, Snape
Tickets: £10.00
Box Office: +44 (0)1728 687110
Book tickets online
Faster Than Sound bring more imaginative experiments with sound and image to the Snape Proms with The Suffolk Symphony, a specially commissioned residency and new work by leading sonic and visual production company Touch. Inspired by the historic coastline of Aldeburgh and its surrounding area including Aldeburgh Music's Snape Proms and its history, Touch will create a new audio-visual symphony from scratch, using only locally sourced sounds and images. Beginning on 16 August, Philip Jeck, BJNilsen, Jon Wozencroft, Philip Marshall and Mike Harding will go on a week-long treasure hunt to unearth old records, field recordings, home-made sounds and images to create a new multimedia Suffolk Symphony, culminating in its first performance on the 22 August.
Following the offer of an Aldeburgh Residency by Faster Than Sound's creative producer Joana Seguro, Mike Harding responded with the idea of creating a new multimedia work purely from locally sourced sound and image. Mike and BJNilsen went on an exploratory field trip in May to make initial field recordings which are being made into vinyl to be used in the performance.
The artists are already busy exchanging ideas in preparation for the residency in August, with Jeck drawing inspiration from the work of Benjamin Britten, especially his Simple Symphony, and Jon Wozencroft planning to describe the special place of Aldeburgh on film, shot in real time during the residency.
Directed by Mike Harding with sound by Philip Jeck and BJNilsen and images by Jon Wozencroft, the whole week was documented for an interactive website by Philip Marshall. The residency featured workshops and presentations by Philip Marshall and Mike Harding, including interviews with the other artists and a Touch showcase, culminating in the performance which will take place in the recently converted industrial space of the Hoffmann Building.
The interviews by Mike Harding during the residency included a discussion with his partner Jon Wozencroft about his vision for Touch, now nearly 30 years old, and an assessment of the changes which have occurred in that period. Philip Jeck discussed his work, particularly the method behind his live and recorded output, which eschews conventional instrumentation. BJNilsen assessed how field recordings have developed as source material for his work, and Philip Marshall described the way artists communicate their ideas online and how this affects the relationship between them and their audience. Each interview lasted for one hour, including a 15 minute Q & A session.
www.fasterthansound.com
www.aldeburgh.co.uk
Book tickets online