Compact disc in digifile – 3 tracks – 70:38
Artwork & photography by Jon Wozencroft
Release date: 30th September 2016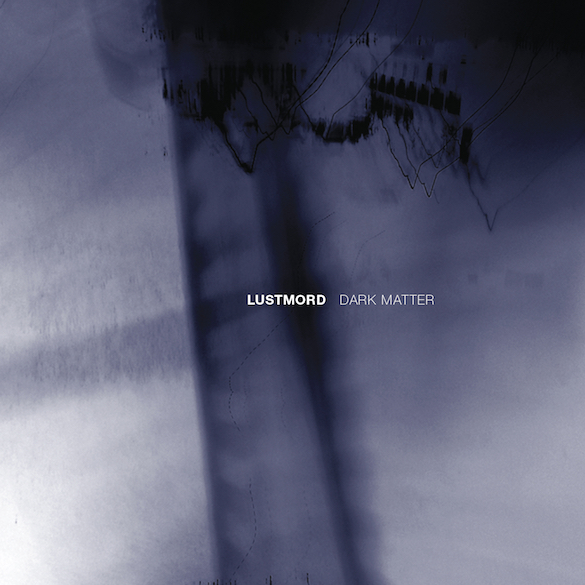 Track listing and notes:
1. Subspace
2. Astronomicom
3. Black Static
Conceived and Produced by B.Lustmord
Recorded in Los Angeles October-December 2015
Artwork & Photography by Jon Wozencroft
Derived from an audio library of cosmological activity collected between 1993 and 2003. It was gathered from various sources including NASA (Cape Canaveral, Ames, The Jet Propulsion Laboratory and Arecibo), The Very Large Array, The National Radio Astronomy Observatory and various educational institutions and private contributors throughout the USA
Lustmord writes: "The Universe we inhabit is a vast expanse far larger than we are able to comprehend. As we attempt to understand its underlying structure and as we gain new insight into the nature of matter, new questions arise and further gaps in our understanding are revealed.
Behind the world that we experience lies a veil of darkness and much is hidden between, beyond and unseen.
We are limited by our inability to truly grasp the infinite breadth of the Universe, the time scales involved in its measure and our insignificant position within.
Some things will always be unknowable, and existence does not begin or end with man's conception.
Everything that has ever been observed by man, even with our most sophisticated instruments, amounts to less than five percent of the Universe.
Approximately sixty-eight percent of the Universe is unseen dark energy and approximately twenty-seven percent is unseen dark matter. We have yet to discover what dark matter is, and only know the things it is not. Although it has not been directly observed, its existence and properties are inferred from its effects on visible matter, its influence on the Universe's large-scale structure, and its effects in the cosmic microwave background.
The universe began of darkness, not of light.
While space is a virtual vacuum, it does not mean there is no sound in space. It exists in space as naturally occurring electromagnetic vibrations, many well within the range of human hearing while others exist at different regions of the electromagnetic spectrum and these can be adjusted with software to bring them within our audio range.
The recordings of these interactions in space come from several different environments including radio, ultra violet, microwave and X-ray data and within these spectra a wide range of sources including interstellar plasma and molecules, radio galaxies, pulsars masers and quasars, charged particle interactions and emissions, radiation, exotic astrophysical objects, cosmic jets and flares from magnetars."
About Lustmord:
Widely credited as the originator of the "Dark Ambient" genre. Credits on over forty motion pictures including The Crow and Underworld. One of the two composers for the Turtle Rock/2K game Evolve. Worked with John Balance, Chris & Cosey, Clock DVA, Current 93, Paul Haslinger, Maynard James Keenan, Melvins, Nurse With Wound, Tool and Wes Borland amongst others.
Order Lustmord's "Lustmord" [CD] in Bandcamp
www.lustmord.com