Vinyl LP – 4 tracks – 32:59
+ 6 bonus tracks
Track listing:
Side A
1. Threip 11:53
2. The Black Path 5:21
Side B
3. Talkin Tarn 8:23
4. Moat 7:22
Bonus Tracks:
5. Cloven Stone
6. Dungeon Ghyll
7. Aira Force
8. a-melt-saetr
9. Carling Knott
10. Blea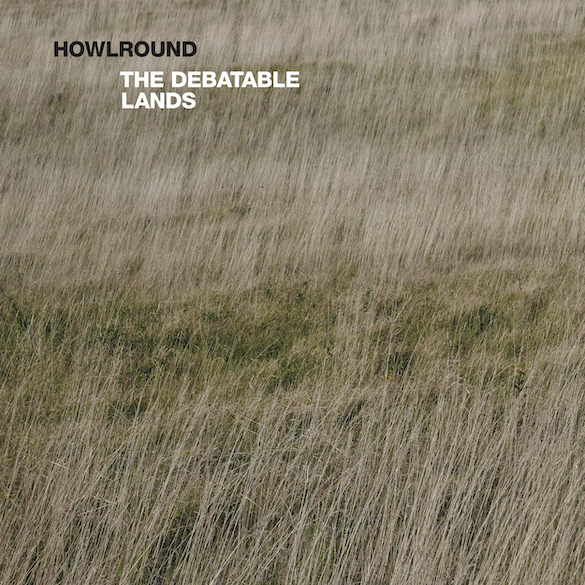 [The Present Continuous]
Profile: Modern Trends In Tape Music and Contemporary Artists in The Field
In December 2017, Howlround (Robin the Fog) was invited to perform at "The Winter Solstice Soundscapes" event for the recently opened record store "Vinyl Café" in his home town of Carlisle, Cumbria. Inspired by the reception to his first ever performance in the great border city, he covered his parent's dining room table with the same equipment, stretched loops of tape around his mum's seasonal candlesticks when she wasn't looking… and this LP is the result. The only equipment used on the album is two 1/4" reel-to-reel tape machines and one microphone. The sounds created are entirely at the discretion of the machines (much of them derived from 'closed-input' recordings) and all tracks were produced in a single take. There are no edits, no overdubs and no additional effects.
This marks a new, heavier direction for Howlround, a project better known for more ambient work. Described as 'Tapeloop Techno', thick knotty tangles of dense, pulsating bass are an echo of Robin's early days making bad dance music, while the abrasive snarls of feedback swirling around these tracks point to his more recent embrace of indeterminacy and chance composition. Previous vinyl releases on Psyché Tropes, The Wormhole, A Year in the Country and Front & Follow as well as his own label The Fog Signals have shown a deep understanding of the possibilities of tape manipulation. On The Debatable Lands Howlround eschews the usual field recordings in favour of exploring the interior world of the machines themselves.