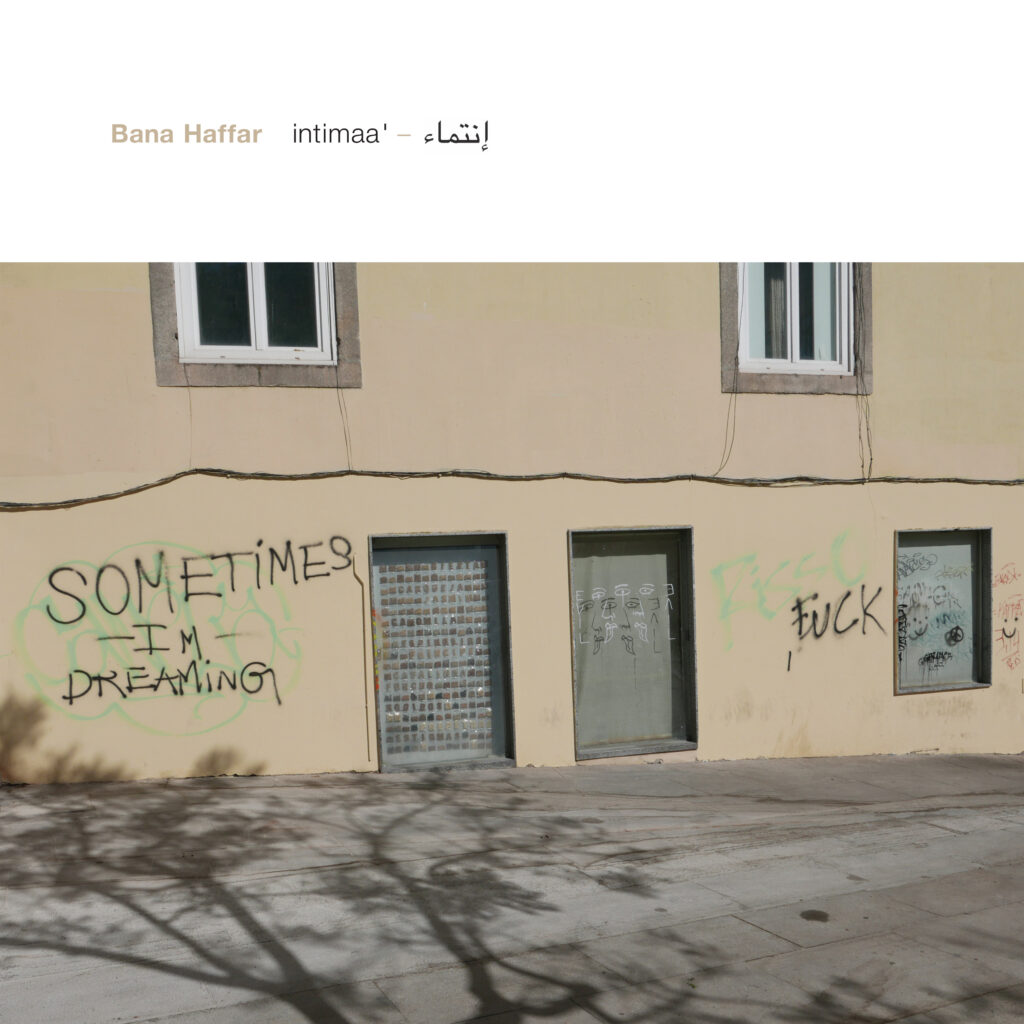 LP + DL – 7 tracks
Release date: Friday 19th May 2023 – you can order your copy here
Track listing:
1. Clearing
2. Elemental
3. Ahi Al Samaa
4. Lifter
5. Save This Manual For The Future
6. Sit Still
7. All that is sometimes not considered
Survival is change
Intimaa'
from a deep place of un-belonging
searching and searching
Recorded and mixed by Bana Haffar in Asheville, North Carolina between June 6th and July 18th, 2022
Artwork & photography by Jon Wozencroft
Mastered by Simon Scott @ SPS Mastering
Published by Touch Music/Fairwood Music (UK) Ltd.
Intimaa' (belonging in Arabic) is a documentation of pieces composed for Touch's 40th anniversary celebrations in Los Angeles and Santa Cruz in the Spring of 2022.
Pulling from ongoing research in weaving and textiles, the pieces are informed by the interchangeability of the weaver's process with the sequencing of sound – from sourcing and preparing materials to be woven (recording, editing, and formatting samples), preparing the loom (programming the sequencer), and finally, weaving the cloth (playing back, manipulating, and recording the sequence).
Thank you to Touch for their ongoing mentorship and friendship.