CD – 12 tracks – 40:20
Released 1st June 2015
Photography: Jon Wozencroft & Heitor Alvelos
Mastered by Denis Blackham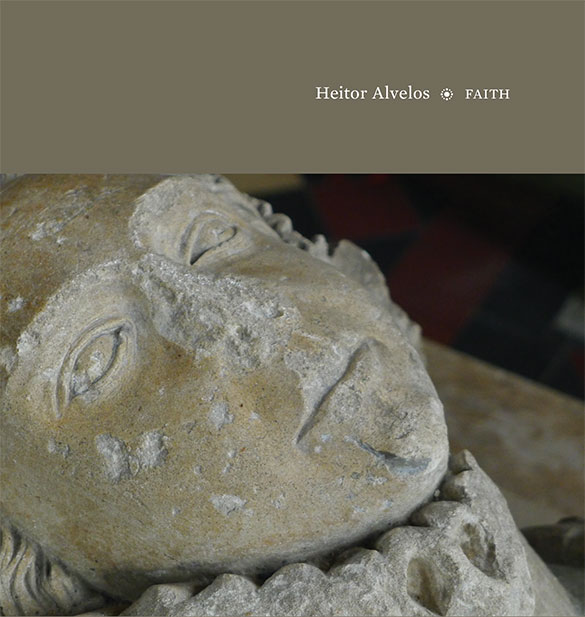 Track listing:
1. Errant
2. Exodus
3. Edict
4. Alluvion
5. Pseudoself
6. Vicarious Solace
7. The Way of Malamat
8. Peirasmos
9. The Other
10. Home, Elicited
11. The Hopeful Night
12. Dedication
Faith is the first full-length sound release by media researcher and curator Heitor Alvelos under his own name. Heitor Alvelos has been a long-time on/off collaborator of Touch, having on occasion provided photography and stage visuals for Biosphere, Fennesz, BJNilsen, Rafael Toral and Philip Jeck, as well as releasing sound pieces under the aliases Autodigest, Antifluffy and Before Surgery, on Ash International, TouchRadio and The Tapeworm.
"The essence of the present piece is autobiographical: therefore the use of my own name", the author clarifies. "And yet it aims at being resonant to others": in this context, resonance may be regarded as both semantic and visceral, as the sound frequencies on Faith are often of the kind that "rearrange one's organs", to quote the recently departed Bernadette Martou. A necessity in order to carry the gravitas inherent to the subject, a confessional confrontation with the zeitgeist.
All sources have been gathered, recorded and produced throughout five decades, all the way back to a recording by Francisco Alvelos in 1972 that closes the release. Elsewhere, sounds have been processed to various degrees, the bookends retaining their original contexts, others mutating into deep abstraction. Overall, they flow as one single composition, evocative and foreboding in equal measures.
Buy Heitor Alvelos "Faith" [CD] in the TouchShop
…also available as 24-bit WAV Download files
www.benevolentanger.org/faith