Double Vinyl + Download – 13 tracks – 64mins
Photography and artwork by Jon Wozencroft
Cut by Jason at Transition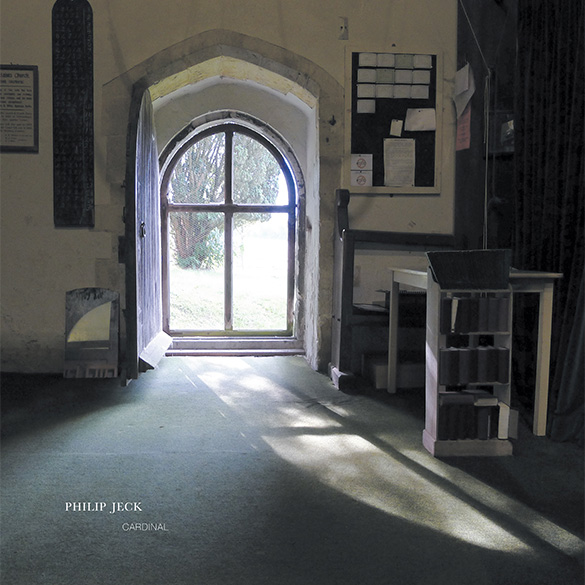 Track listing:
Side 1.
Fleeing
Saint Pancras
Barrow in Furness (open thy hand wide)
Reverse Jersey
Side 2.
… bend the knee 1
Called In
Brief
Side 3.
Broke Up
… bend the knee 5
Called Again
Side 4.
And Over Again
The Station View
Saint Pancras (the one that holds everything)
This album comes with a free download of Philip Jeck "Live in Caen", recorded by Franck Dubois on 28th February 2015 at Impressions Multiples #4 (ésam Caen/Cherbourg) with thanks to Thierry Weyd.
"… and they sparkled like burnished brass"*
Out of the depths of our complaints, it could be all so simple. To be never fooled by the finesse of a long-yearned for solidity, but in the momentary aplomb of a sleepy walk threading through familiar streets we'd hum our way, alto, baritone and tenor toward some harmonious end. An effect like some wonderful recollection of one or other of those technicolour movies. Not real for sure, but if you are in the mood….
I would like to acknowledge the influence the writer Marilynne Robinson has had on this work. I would recommend reading any/all of her four novels and also "When I was a Child I Read Books" [Virago, 2012]. This collection of essays include "Austerity as Ideology", which dissects prevailing economic thinking, and "Open Thy Hand Wide…" which continues with a celebration of liberal thinking as Generosity (and also turned over my received knowledge of Calvinism). Her ability to convey a love of humanity and sense of wonder about the great mystery of existence in her writing has, since I first read a book of hers, found a way into the way I think about my work – not illustrating but meditating upon.
"After all, it's [humankind] debts are only to itself." (Marilynne Robinson)
To make this record I used Fidelity record players, Casio Keyboards, Ibanez bass guitar, Sony minidisc players, Ibanez and Zoom effects pedals, assorted percussion, a Behringer mixer and it was edited at home with minidisc players and on a laptop computer.
I would like to thank Octopus Collective's Full Of Noise Festival where "The Station View" and "Barrow in Furness" were first recorded. Guy Madden and InMute'14, Athens who commissioned me to play a live soundtrack to Guy's film "Cowards Bend the Knee" [2003]. "… bend the knee 1" and "… bend the knee 5" are reworked sections from that performance.
The two Saint Pancras Tracks are remixes of part a performance at St Pancras Church, London; an earlier version was made for "Touch. 30 years and counting" [Touch, 2012]. Saint Pancras (Latin: Sanctus Pancratius; Greek: Ἅγιος Παγκράτιος) was a Roman citizen who converted to Christianity, and was beheaded for his faith at the age of just 14 around the year 304 AD. His name in Greek literally means "the one that holds everything".
"Called in" is an edit of a live performance at Spire in Krems, Austria [Kontraste Festival, 2013]. "Reverse Jersey" is an edit of a live performance for WFMU in New Jersey as part of Touch.30 [2012].
"Fleeting", "Brief", "Broke Up", "Called Again" and "Over Again" were made at home in Liverpool between 2012 and 2015.
Thanks to everyone who has invited me to play, to Daniel Blumin at WFMU, to Mike Harding for the original recordings of "Called in" and "Saint Pancras" and a belated thank you to Jacob Kirkegaard for playing the chimes on "Ark" from "An Ark for the Listener" [Touch, 2010].
"… weeping for the wrongs we cannot undo."
Philip Jeck, April 2015
*from The Book of Ezekiel
Buy Philip Jeck "Cardinal" [DLP] in the TouchShop
www.philipjeck.com