Stephen Thrower and David Knight performed at Café Oto as UnicaZürn on Wednesday 25th January 2017. Their debut album for Touch, Transpandorem (Touch # Tone 57), was released the same week…
You can read a review here in The International Times
Touch presents…
Live at Café Oto
UnicaZürn's performance at Café OTO saw the core duo of DAVID KNIGHT & STEPHEN THROWER joined by DANIELLE DAX (vocals) and DAVID J. SMITH (percussion).
DANIELLE DAX – singer, songwriter, multi-instrumentalist and mixed-media artist – sang 'Jack Sorrow' on the first UnicaZürn LP, 'Temporal Bends'. Her artworks are featured on the covers of the first UnicaZürn CD, 'Temporal Bends' and their recent cassette-only release for the Tapeworm label, 'Omegapavilion'. This performance will mark her return to live vocals after a decade's absence.
DAVID J. SMITH is a founder member of the progressive art-rock groups GUAPO and STARGARZER'S ASSISTANT (the latter also featuring David Knight), and percussionist with Stephen Thrower's group CYCLOBE.
UnicaZürn
with Charles Bullen
"…like Jacques Cousteau meets HP Lovecraft twenty thousand leagues under the sea." – FREQ Magazine
UnicaZürn emerged in 2009 from the belly of a live-improv' beast called The Amal Gamal Ensemble. David Knight and Stephen Thrower have worked with the Ensemble since its inception in 2001. UnicaZürn music also has its roots in free improvisation, but the results are then burnished and restructured with intensive studio sculpting.
"Knight and Thrower bring a deep intuition to the performances, allowing treated guitar, saxophone and clarinet to blend with analogue synthesizers, mellotron and organ… Only occasionally does a locked snippet of sound repeat itself enough to suggest anything like an insistent beat" – Ken Hollings, The Wire
Charles Bullen was a member of timeless pre/post-everything trio This Heat. He grew up in Liverpool and after moving to London in the early 70's he formed the improvising duo Dolphin Logic with Charles Hayward, which later, with the addition of "non-musician" Gareth Williams, became This Heat. After releasing two seminal albums the band split in 1982 and Bullen made an album the following year under the name Lifetones focusing on repetition and a more syncopated dub influenced sound. Earlier this year, after a series of re-issues on Light In The Attic Records, Bullen and Hayward formed This Is Not This Heat, a group assembled to realise and re-imagine the music of This Heat with several musical luminaries from the London experimental music world including Daniel O'Sullivan, Alex Ward, James Sedwards, Alexis Taylor, Frank Byng, John Edwards and Oren Marshall.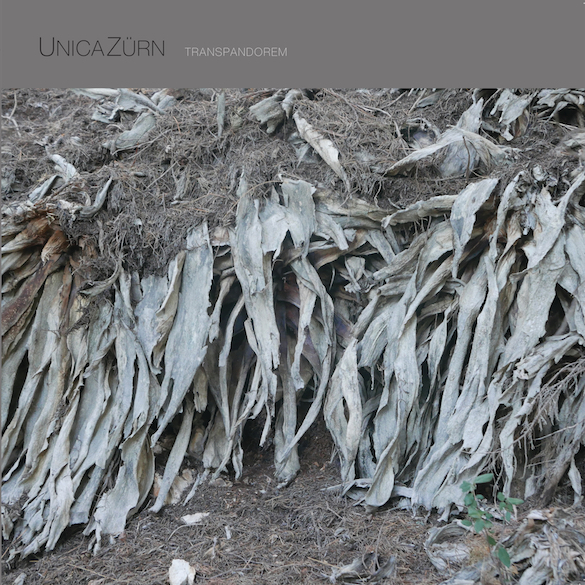 Transpandorem
Vinyl LP and download – 2 tracks
Release date: 27th January 2017
Written, recorded and produced by David Knight & Stephen Thrower
Additional production assistance: Ivan Pavlov
Cut by Jason @ Transition
Artwork & Photography: Jon Wozencroft
Track listing:
1. Breathe the Snake
2. Pale Salt Seam