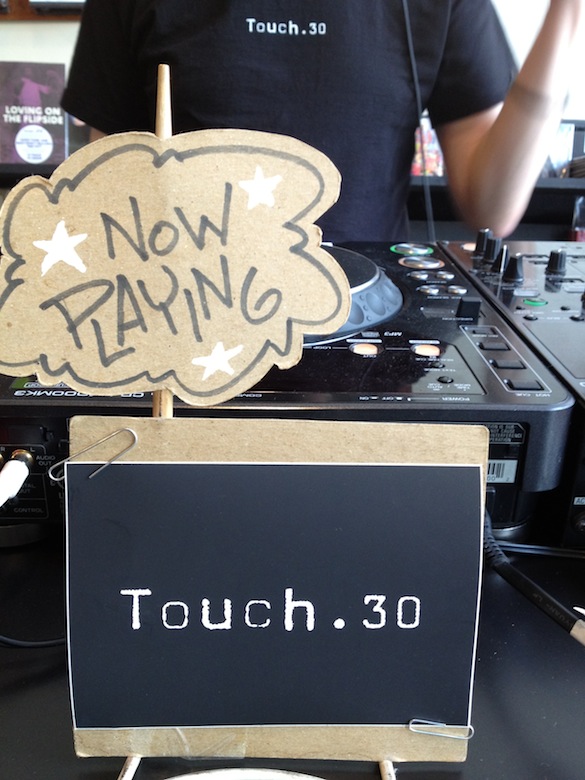 Photo: WormHead
Here you can find a selection of various playlists and DJ sets performed live or online in different parts of the world during Touch's 30th anniversary year.
1. WFMU, USA
Touch.30 Live on WFMU w/ Philip Jeck and Mike Harding
Playlist
With thanks to Daniel Blumin
2. Wall of Sound, Seattle, USA
Playlist
Damon Creed writes:
"An older couple came in and the lady asked the shopkeeper, Jeffrey, what the equipment on the counter was all about, referring to the dj equipment. Jeffrey replied, "we're having a guest dj in the store today to play some music." To which she replied, "When does the music start?" "It's already playing," Jeffrey said, as a segment from Indicate's "Whelm" was playing".
3. Gonzo Circus, Belgium
A Touch.30 online mix compiled by Philip Jeck and Mike Harding for this Belgian magazine
Playlist
With thanks to Sophie Westhiner
4. Wreck This Mess, Paris, France
968 WRECK THIS MESS 12H30/14H30 MARDI 23/10/12 RADIO LIBERTAIRE 89.4 PARIS
sélection spéciale TOUCH / .30th anniversary (1982 – 2012)
5. Mobile Radio BSP
TouchRadio nights in São Paulo, Brazil for Wednesday 5th, 9pm – 11am (11pm – 1pm) and Thursday 6th, 7pm – 10am (9pm – noon), UK time in brackets.