CD – 3 tracks – 77:49
Track listing:
1. Interview with Carlos Duarte 5:48
2. Spring Bloom in the Marginal Ice Zone – Headphones mix 37:00
3. Spring Bloom in the Marginal Ice Zone – Speakers mix 35:00
You can listen an extract here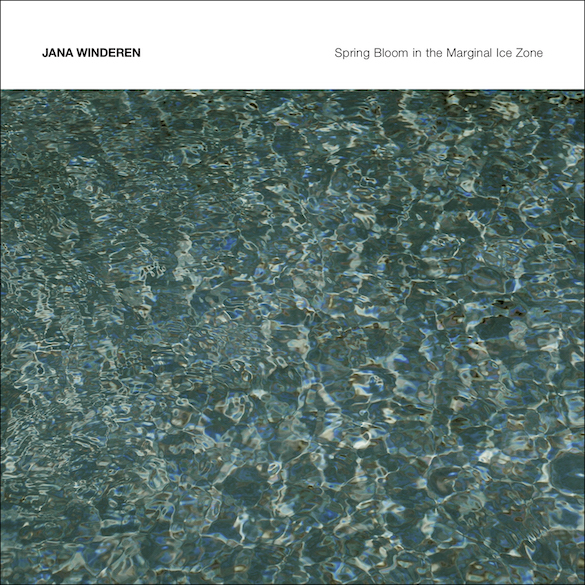 The marginal ice zone is the dynamic border between the open sea and the sea ice, which is ecologically extremely vulnerable. The phytoplankton present in the sea produces half of the oxygen on the planet. During spring, this zone is the most important CO2 sink in our biosphere. In Spring Bloom in the Marginal Ice Zone the sounds of the living creatures become a voice in the current political debate concerning the official definition of the location of the ice edge.
The listener experiences the bloom of plankton, the shifting and crackling sea ice in the Barents Sea around Spitsbergen, towards the North Pole, and the underwater sounds made by bearded seals, migrating species such as humpbacks and orcas, and the sound made by hunting saithe, crustaceans and spawning cod, all depending on the spring bloom.
Spring Bloom in the Marginal Ice Zone is a Sonic Acts and Dark Ecology commission first shown as a 7 channel installation at the Sonic Acts festival (Muziekgebouw, Amsterdam, 2017). It was supported by Art & Technology – Arts Council Norway, Fond for lyd og bilde, Tono stipendet, ARCEx research cruise on R/V Helmer Hanssen, UiT The Arctic University of Norway. Thanks to Paul Wassmann, Ingrid Wiedmann, Britt Kramvig, Berit Kristoffersen, Hilde Methi, Annette Wolfsberger, North Sailing, Arctic Encounters, Mamont Foundation & TBA21 Academy.
CARLOS M. DUARTE is Professor of Marine Science, Tarek Ahmed Juffali Research Chair in Red Sea Ecology, Biological and Environmental Science and Engineering Division, and is a world-wide leader in multiple branches of biological oceanography and marine ecology.
PHILIPP ASSMY is a researcher at The Norwegian Polar Institute, Tromsø, Norway. Current activities include species-specific studies of planktonic and sympagic communities and primary productivity in the Arctic Ocean north of Svalbard. He is also studying the impact of changing sea ice conditions and associated effects (e.g. changes in light climate and surface stratification) on phytoplankton and ice algal communities.
Artwork & photography by Jon Wozencroft
Booklet photography by Philipp Assmy
Mastered by Denis Blackham, Skye
Reviews
Rockerilla (Italy):
Ancora un esempio di soundscaping, essenziale e importante opera divulgativa. Jana Winderen è diplomata in Belle Arti con conoscenze approfondite in matematica, chimica ed ecologia marina. In questo lavoro si è occupata del fragile equilibrio cheesiste lungo la linea di confine che divide il mare aperto e ledistese di ghiaccio, un luogo che permette la creazione del vitale serbatoio di ossigeno della biosfera. Spring Bloom é un rilevante lavoro che unisce cultura ecologica ed espressività artistica grazie a due lunghi episodi immersivi nei quali è stata utilizzata tuttal'intensità e la drammaticità del field recording. NECESSARIO. [Mirco Salvadori]
Chain DLK (USA):
Layering high-latitude field recordings of the border between sea ice and the open sea into one found sound composition, this is an elegant work with a lot of fascinating detail. While there's underwater seal and whale sounds (mostly faint), it's never in danger of becoming a relaxation cliché, mainly thanks to the crisp and almost electronica-like noises of the ice itself, which are gentle but still slightly alienating, and which ebb alternatively with windier, quite barren sounds.
There's a 37-minute "headphones mix" and a 35-minute "speakers mix". I didn't compare or side-by-side them, instead being perfectly happy with a 72-minute listening experience that didn't overstay its welcome.
It's framed in terms of marine science and ecology rather than art, nevertheless it's a beautiful thing to listen to, toeing an unusual line between emptiness and grandeur that really draws you in.