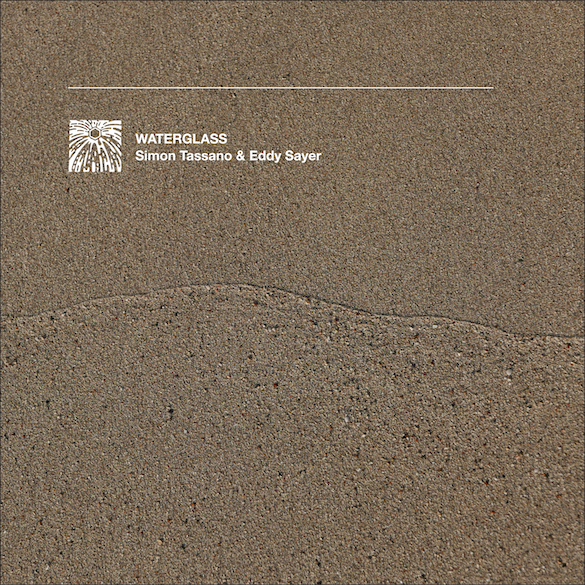 Release date: 2nd April 2021
DL – 1 track – 44:53
Track listing:
1. Waterglass
Waterglass was originally conceived as a soundtrack for artist Sheila Stewart to paint seascapes at Studio One and a Quarter North London in 1984.
Originally released on cassette in 1984. Each cassette inlay card contained a colour photo from North Wales taken by Simon Tassano – a different one each time, from hundreds of gloss 'snappy snaps', cut in half at the printers.
Remastered by Simon Tassano, 18th February 2021 at Rumiville, Austin, Texas
Original recording mixed at Elephant Studios, July 1984
Design & photography by Jon Wozencroft, who writes:
"Simon had found some down time at Elephant Studios in Wapping in July 1984, it was a weekday and we turned up with a plan, but no clear idea as to what might happen as a result of the session.
I'd met Eddy, his partner Sheila Stewart, and Simon at the Diorama near Regents Park. It turned out that Eddy and Sheila lived near me in West Hampstead and I made many happy visits to their semi-derelict garden studio, a great ground floor space with sky lights where Eddy experimented with his percussion and Sheila painted.
Eddy says that on my first visit I needed to borrow a microphone. Whilst I was there they were playing a prototype mix of what would become 'Waterglass'. The steady creep of "Why don't we release it?" resulted in this Elephant Studios session – for Eddy a chance to finesse the soundtrack that inspired the seascapes  that Sheila was working on, for Simon, to push his production skills – we talked of 'Ambient dub' and 'Environmental sound'.
Eddy turned up to the studio with his gongs and cymbals. Simon and Eddy had made field recordings of the sea in Cornwall, and we set to work, it was late morning (we were owls rather than larks at the time). I remember the tuning up procedure, in particular. Simon set Eddy in motion, and then proceeded to play around with the console to stunning effect. This was not recorded.
I was sitting there as an observer/encourager and thought that was a flying start. To put this into context, this was the first time we – Touch – had embarked on a release that was not a compilation but an artist-only project. We didn't have a clue, really. We felt it had to be a cassette due to our origins and existing modus operandi, so the next consideration was to master the material so that it would fit the sonic parameters of that medium.
The allotted time didn't give us much slack in terms of experimentation. We had to be done by end-of-afternoon. So this is indeed a performance, our first toe into the water of singular releases, Touch TO:1.
This was the first time we made a manufactured cassette with printed labels, when previously we'd done everything with tape copiers at Mike's flat in Wandsworth and the discount deal we had established with Maxell cassettes.
Here we are pleased to present this remastered version from Simon's original, without the perils of tape hiss, now somehow shorn of the naivety of inexperience."