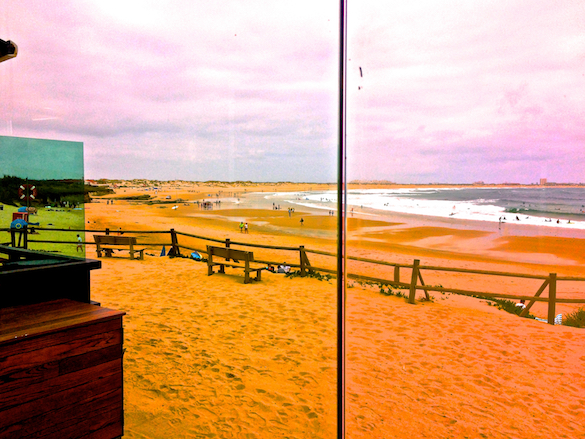 August 1st 2018 – Guerrilla 73
1. Marcel Duchamp cut/up/extract/2018. The original recording is from an interview with Guggenheim director Johnson Sweeney in 1956.
2. Renovations on the director Jon Amiel's house in Los Angeles. There were just building materials lying around and as ever I couldn't resist the urge to strike and stroke. Replayed 2018. Recorded 2010.
3. Cows. Recorded by Stephen Parker, famed for his Arcadia 78rpm, on his mobile phone, I believe. 2018. Devon somewhere.
4. The Atlantic Coast. July 2018. Recorded at Peniche, Portugal. An ordinary recording. X fade with cows into….
5. THIS: Not sure what it is. It might be an early stage in CARE process, or something Rainier Lericolais and I were working on, or it might be something else. I think its from a concert RL and I made, but processed!!!!! oldmanconfusedagain.