Double CD – 7 tracks – 68:11
Mastered by Denis Blackham at Skye Mastering
Artwork & Photography by Jon Wozencroft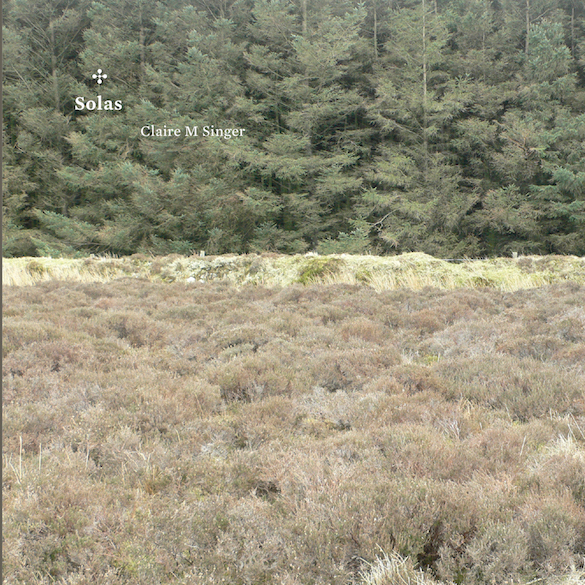 Track listing:
CDOne
1. A Different Place 06:35
2. Ceò 05:39
3. Solas 10:50
4. Dìobaig 04:47
5. Eilean 11:36
6. Wrangham 06:47
CDTwo
1. The Molendinar 25:57
and Aisir (Bonus track) (download only)
All tracks written & performed by Claire M Singer
Solas, Wrangham & The Molendinar were recorded by Iain Berryman at Union Chapel, London 26-27th February 2016 on the organ built by Henry Willis in 1877
Mixed at Bennachie Studios, Aberdeen and EMS Goldsmiths, London
Violin extract on Eilean from "Land of the Standing Stones" composed and performed by Paul Anderson
Eilean was commissioned by Aberdeenshire Council and The Molendinar by Civic Room, Glasgow and Union Chapel
Solas ('Light' in Gaelic) is Claire M Singer's debut album spanning 14 years of her work in acoustic and electronic composition. In recent years she has focused on writing and performing a mix of organ, cello and electronics with regular performances at Union Chapel where she is Music Director, running a diverse programme of concerts and educational workshops around the Chapel's Henry Willis 1877 organ.
Other performances include the Roundhouse London by The LCO Soloists; a' fàs soilleir, an audio-visual work, exhibited at Tate Modern London, XMV New York City and Ceremony Hall Austin TX and she has performed as part of Spire at Muziekgebouw, Amsterdam, Kunst-Station Sankt Peter Cologne and many more.
The Molendinar, which was co-commissioned in 2015 by Civic Room, Glasgow and Union Chapel, London to celebrate Glasgow's Molendinar Burn Project was performed on the 14th June 2016 at Glasgow Cathedral to conclude the weekend festival.
Order Claire M Singer "Solas" [2xCD] in Bandcamp
www.clairemsinger.com