CD – 1 track – 30′ 51″
Mastered by Denis Blackham at Skye Mastering
Artwork & Photography by Jon Wozencroft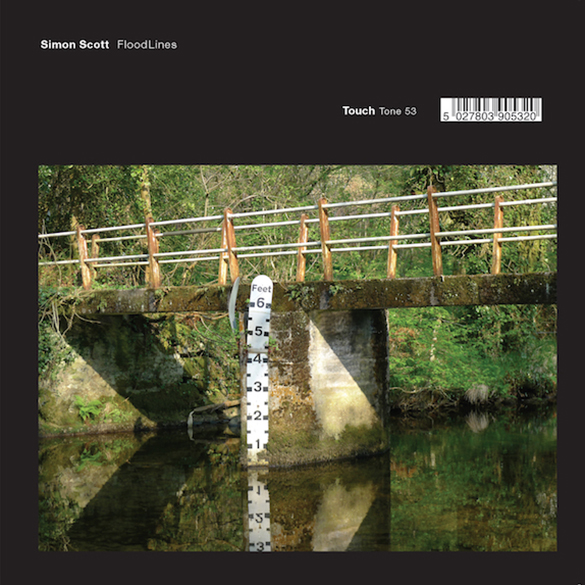 Track listing and notes:
1. FloodLines
Recorded live at Cafe Oto as part of "Touch presents…" on 31st January 2016
Simon Scott is a sound ecologist and multi-instrumentalist from Cambridge, England. His albums 'Insomni' (Ash International) and 'Below Sea Level' (12k/TouchLine) are out now (see above). His work explores the creative process of actively listening, the implications of recording the natural world using technology and the manipulation of natural sounds used for musical composition. He plays the drums in Slowdive and has recently collaborated with artists James Blackshaw, Spire, Taylor Deupree (Between), Isan + many more.
This is his first physical release for Touch.
Source material recorded in The Fens, East Anglia.
Simon Scott's blistering live set from London follows his 2015 album 'insomni' but features his field recordings of areas of The Fens in East Anglia that cartographically are below mean sea level. They're complimented by underwater hydrophone recordings taken on field research trips, making the unheard audible and brings the unseen to the surface. It's a flat landscape that was devastated by the draining of The Fens in the 17th century. The ecosystem was damaged but these areas have been left to reflood and re-establish it's vernacular wildlife, replete with its own instrumentation and orchestras. Tapping into these, Scott's vision encourages us to explore the fertility of the flatlands of England.
Order Simon Scott's "FloodLines" [CD] in the TouchShop
www.simonscott.org