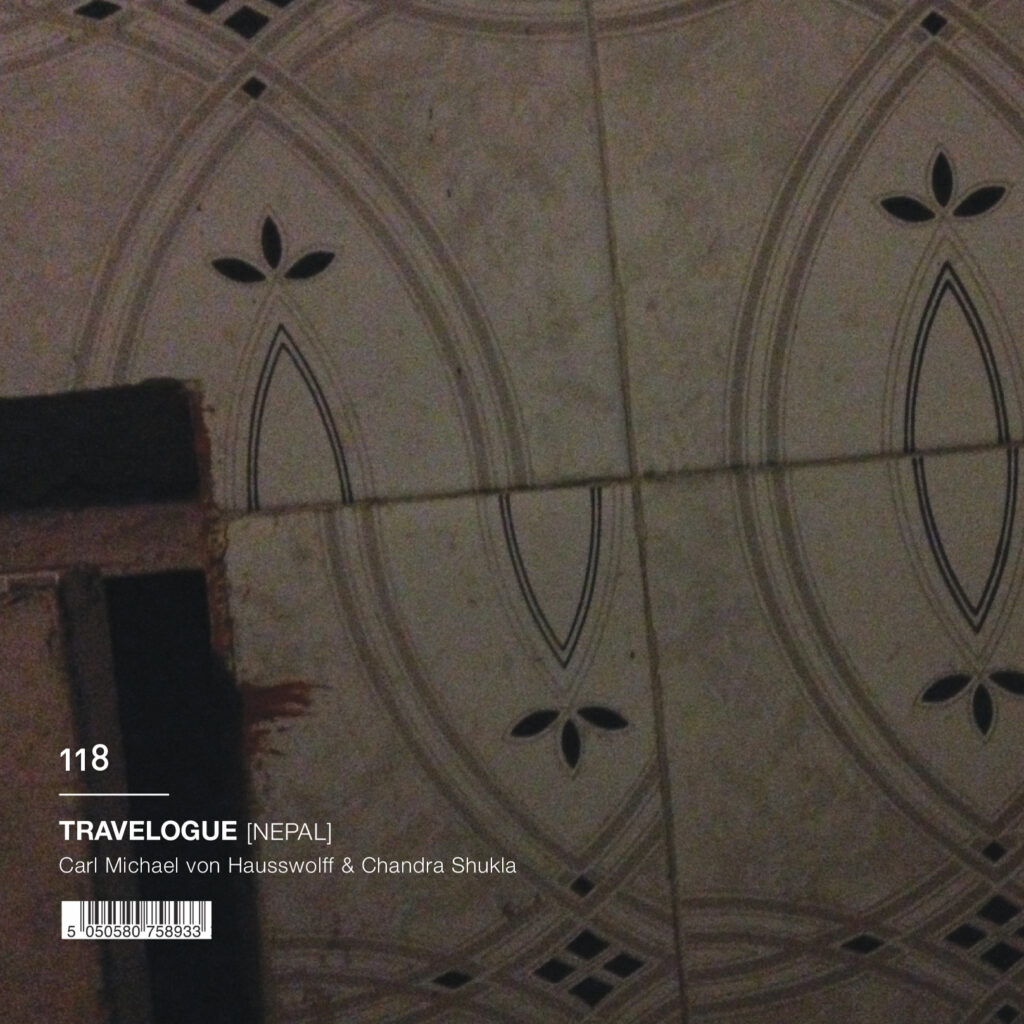 CD – 3 tracks – 54:51
Release date: Friday 13th August 2021
Track listing:
1. PharLoKora 19:00
2. Anadu 10:43
3. Annapurna 10:33
4. Sagarmatha (Chomolungma) 14:35
Now available to pre-order on Bandcamp
Photography by CMvH
Design by Jon Wozencroft
Mastered by Denis Blackham
Travelogue [Nepal] is the first in a series of collected international audio diaries. The premise is quite simple: the two galavant the globe with field-, EVP- and phone recorders and other devices where they record the essence of everything from the tiniest microcosms of nature on up to the polluted, diesel–fuelled roars of postmodern globalization. What surfaced are soundtracks that act as sonic documentaries of their travels.
In September 2019, CM von Hausswolff and Chandra Shukla met in Kathmandu, Nepal, over the course of 7 days. Recordings were made at the Bagh Bhairav Temple and Chilancho Stupa (Kirtipur), Durbar Square, Boudhanath Stupa, Swayambhunath Stupa and Shri Pashupatinath Temple (Kathmandu) and at The World Peace Pagoda, The Shiva Cave, Devi Falls and Phewa Tal Lake (Pokhara).