Two World Premieres from Chris Watson + Hildur Guðnadóttir, and Anna von Hausswolff
19th October 2013, 7:30 – 9:30pm, Lincoln Cathedral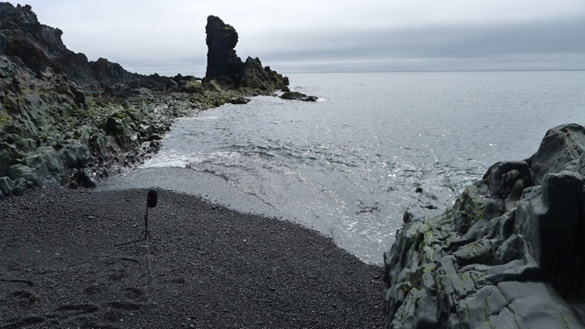 Touch is delighted to be invited back to play live in Lincoln Cathedral by Frequency, after the hugely successful 13th edition of Spire, which took place in the same space, in October 2011.
Chris Watson (field recordings) and Hildur Guðnadóttir (cello) will be collaborating on a brand new collaborative multi-channel sound work, titled "Sönghellir (The Cave of Song)" – a sound journey from under the waters of Faxafloi, Iceland, alongside some of the largest animals on the planet. Up, onto the lava beach, across the lava fields and reindeer moss to the foot of the snow mountain, Snaefellsnes. The journey continues up and then into the mountain, ending inside Sönghellir, the song cave…
On a clear day in Reykjavik, one can gaze northwest and see the shining Snaefellsjokull glacier, 60 miles away. Though the glacier is nowhere near in size to some of Iceland's others, it is by far the most mysterious and popular. It rests near lands end on one of Iceland's most beloved landscapes – the Snaefellsnes Peninsula – and its bright, mysterious beauty seems to embody the entire region. One of the reasons why Icelander's love the Snaefellsnes Peninsula so much (aside from its enchanting landscape brimming with lava caves, waterfalls, and mineral hot springs) is that it is a veritable heartland of history. Some of the best and most important sagas took place here, and it is said that Christopher Columbus once spent a winter in Ingjaldsholl, where he heard stories of lands to the west.
Anna von Hausswolff, a Swedish singer, pianist and songwriter, will be performing a new score for the organ, titled "Källan".
The Eternal Chord, an improvisational work from some of the artists present, will close the evening.
Further details at frequency.org.uk
Book tickets for Touch presents… Live in Lincoln Cathedral