Vinyl + DL only – 15  tracks
Limited edition of 300 – white sleeve + sticker – white labels
Artwork by Jon Wozencroft
Mastered & cut by Jason @ Transition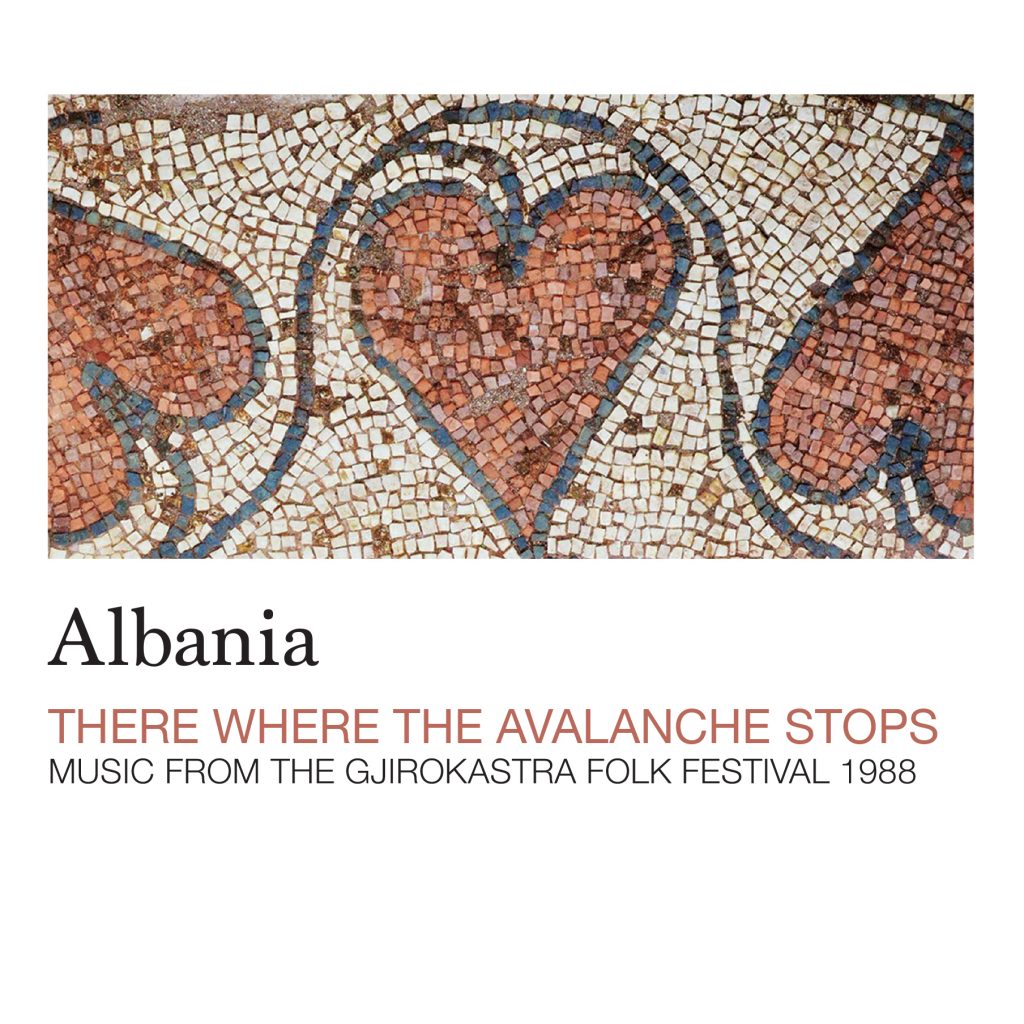 There Where the Avalanche Stops by Various Artists
For track listing and further information, please visit the release page here
Reviews:
Boomkat (UK):
Revealing a spectra of folk styles to the vast majority of us who have never visited the quinquennial folk festival, held in a castle overlooking the town of Gjirokastra in southern Albania, the set speaks to the remarkable breadth of unique instruments and styles native to the region since ancient Iliryrian times (pre-Roman).
It's a truly enchanting collection presenting selections from six of the 26 participating districts – Vlora, Gjirokastra and Lorca from the south, and Shkodra, Debra and Tropoja from the north – and covering a gamut from spine-freezing, elegiac, layered vocal harmonies to bouzouki-sounding strings and flutes, and pinch-yourself scenes of pastoral bliss in the 'Untitled Melody' piece that is worth the price of entry alone.
Can't afford a holiday this year? This LP will surely suffice.