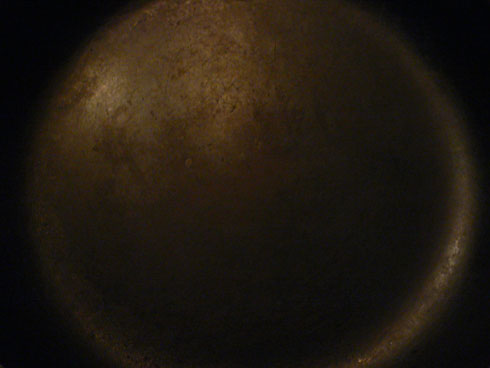 When you've forgotten to get the shopping in, for those times when you are just too busy to think… You can't afford a restaurant meal, you can't afford the time…
This'll take 15 minutes from start to finish.
Ingredients – the things you should always have in your kitchen for such an eventuality:
1 tin chopped/plum tomatoes
3-5 cloves fresh garlic (depending on size)
liberal amounts of pepper, a generous pinch of salt
extra virgin olive oil
any herbs you have to hand – oregano, basil, thyme (optional)
parmesan cheese (always have some of this – I tend to forget sometimes)
Heat olive oil in a large pan, add finely chopped garlic, seal at high heat for 5-10 seconds, add tomatoes, bring to a simmer before adding pepper, salt.
Multiply amounts accordingly – one tin of tomatoes generally good for 2 people.
Having boiled large saucepan of (slightly salted) water in the meantime, add spoonful of olive oil before immersing pasta of choice. Spaghetti never disappoints.
By now the tomato sauce is well on the boil. Turn it right down and let the excess liquid evaporate. Simmer on a low heat.
Tip – warm the plates if you can, pasta cools very quickly and this'll be cold before you've finished it if you don't.
The pack of spaghetti will tell you to boil it for 8-10 minutes. At 7mins 30 you have to start checking its "al dente" status, and turn off when it's how you like it. For me it's 8 mins 20 – anything over 9 minutes gets mushy!
Serve, sprinkle liberal amounts of parmesan and more pepper.
Delicious. Total cost less than a pound.